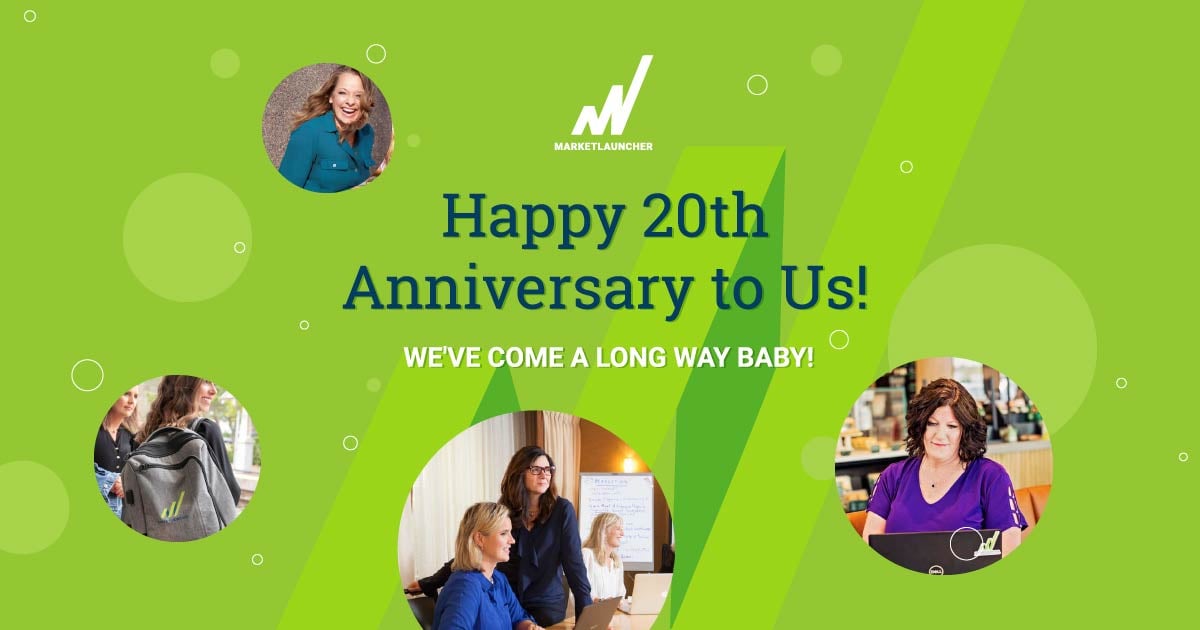 It is hard to believe it's been 20 years since ML "opened" its virtual doors. A lot has changed since May of 2001 but it's also amazing how much has stayed the same.
Same Commitment to our Core Values
In 2001 a group of five ML'ers (Hi Mom!) sat down one night on a beautiful beach on the west coast of Florida and came up with our four core values. We might have been inspired by the location: Bungalow Beach Resort, or it might have been the Patron, but we toasted our accomplishment and declared that these would be the four key principles that would forever guide the firm's decisions. And we vowed that these values would help us recognize the kinds of behaviors we would publicly celebrate at MarketLauncher.
Many companies end up re-writing their core values every few years or so. But I am happy to report that 20 years later we have kept these core values front and center and they have served us well.
Achievement. Our team members are committed to making ML a place of top-notch performance and are focused on achieving the best possible outcomes for our clients.
Commitment. Our team members understand that their performance impacts other members of the team and are committed to doing their part to achieve goals. Going above and beyond to meet a client's needs is a common practice at ML and one that clients often mention during our quality assessment surveys.
Improvement. The people who thrive in our environment seem to be those who are always looking for ways to improve and appreciate new challenges. We never rest on our laurels with our clients either – even when a client is happy, we always look for ways to improve the outcomes of our programs and how we analyze and report information.
Fun. We truly value a sense of humor and find that we gravitate to those who know how to enjoy themselves at work. As such, we also strive to go out of our way to ensure our clients find working with us a pleasure.
Same Commitment to our People
Our people are our greatest asset! I'm always bragging about our incredible 8+ years average length of time with ML. Ten individuals have been with us for over ten years, growing into new roles as opportunities presented themselves, growing with the company.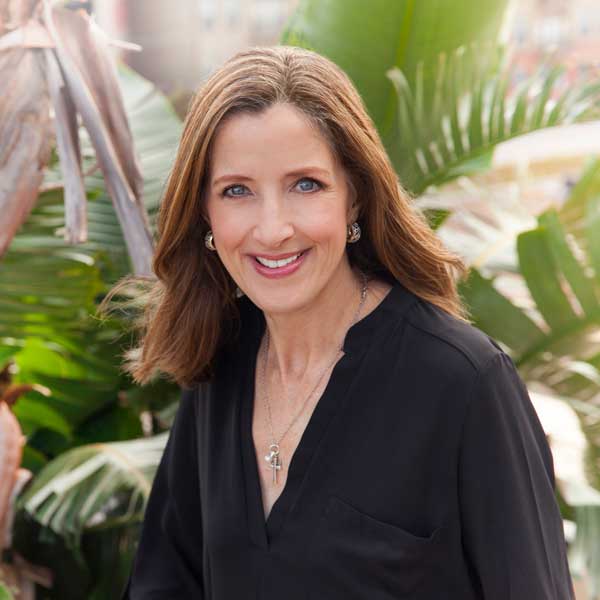 Hiring Manager & Sales Development Specialist
Stephanie Kargel – Second only to me in length of time with the company, Stephanie has been with ML for 18 years. Our unprecedented growth led to her recently taking on the role of Hiring Manager, allowing us to leverage the deep understanding of the hiring process she gained from her pre-ML years.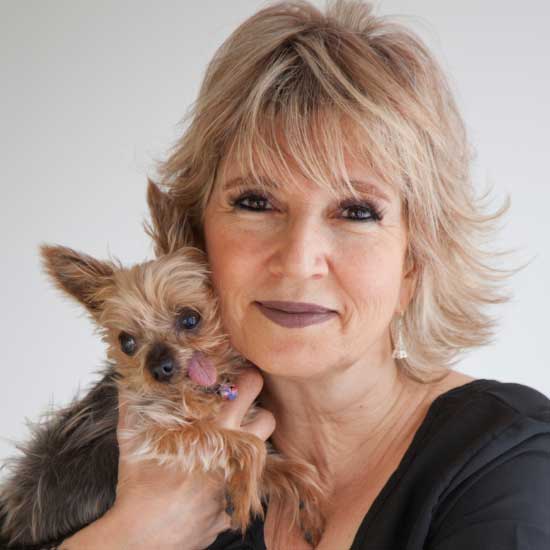 Sales Development Specialist
Joanne Strobert – Not far behind Stephanie, Joanne has been with us for 17 years. Joanne has the dubious honor of being the first ML'er who was not a friend, former co-worker, or family member of the existing ML team. Convincing someone who didn't know us personally to join our fledgling team at the time gave us the confidence to keep on recruiting!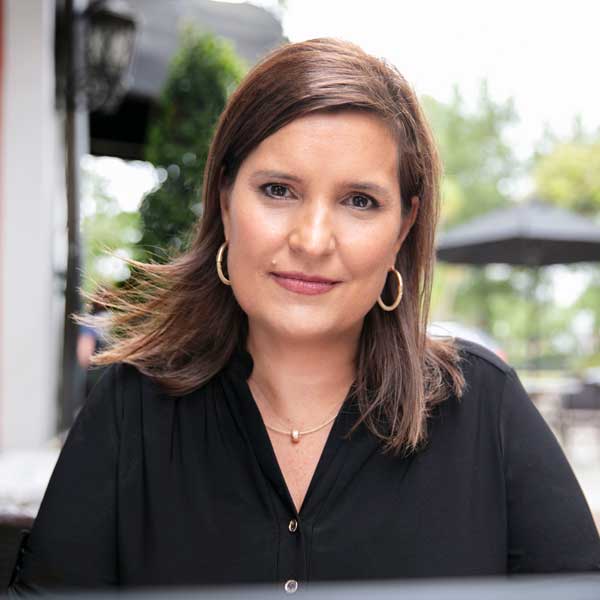 Mary White – With 16 years under her belt, Mary had left an exciting career in journalism and was looking for her next big opportunity. We are so glad she found exactly what she was looking for here at ML.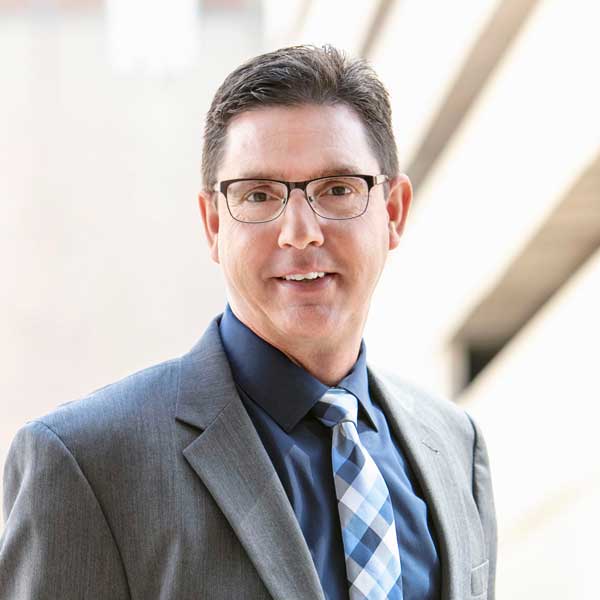 Market Research Specialist
Tony Norton – Tony will celebrate 15 years with ML in September. As a client favorite, Tony has travelled to visit many of our clients over the years. When asked about his favorite travel memories he said, "Not traipsing through 6 inches of slush in NYC on Valentine's Day. But golf in Scottsdale, Don Shula's steak house in Miami, even a dark bar in Nowhere-ville, IN stirs up fun memories."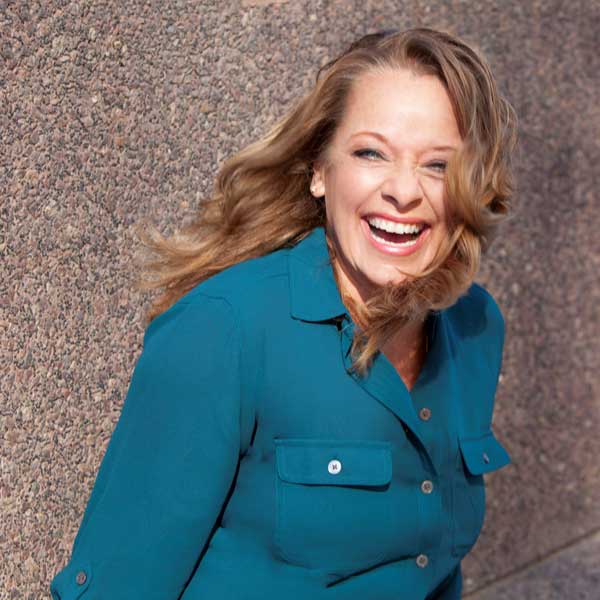 Senior Project Coordinator
Shari Bazemore – The glue that holds us all together, Shari has been my right hand and a constant at ML for 13 years. She epitomizes all of our core values, but most importantly she always brings the FUN.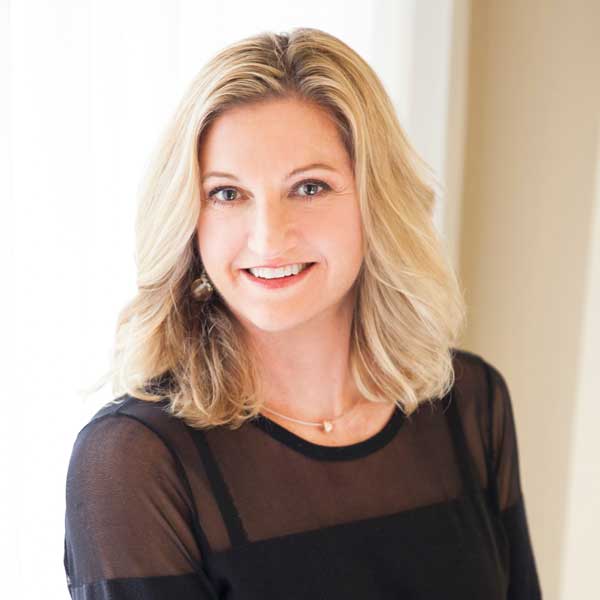 Director of Business Development
Dyan Klein – Dyan started out with ML in Boston 12 years ago and then took us to Europe where she was instrumental in establishing ML's international capabilities to serve our expanding client base. Today she leads our business development efforts company-wide and is the reason we keep breaking sales records every year.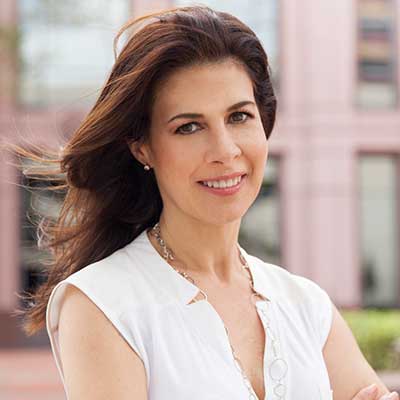 Sales Development Specialist
Mariana Loboguerrero – Another 12-year veteran, Mariana is a talented interviewer and our go-to on programs that require Spanish language skills. A fierce advocate for multiple causes, she is as committed to the non-profit organizations she supports as she is to our clients.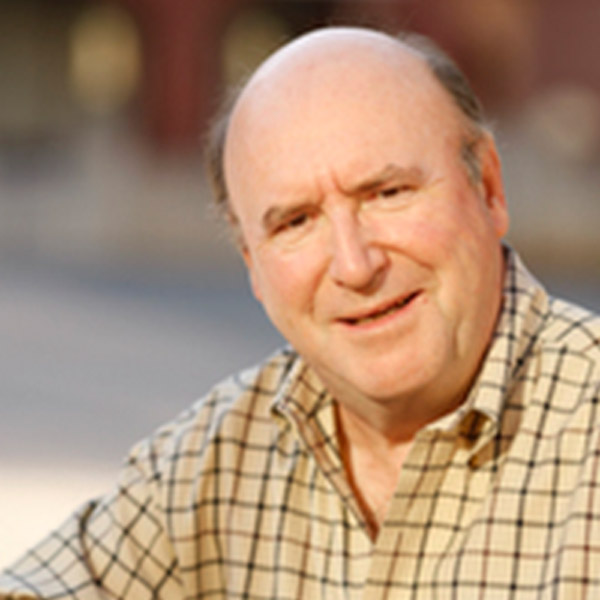 Market Research Specialist
Jim Thomson – Our 3rd in the 12 year series, Jim started with ML after he had retired from his career in international banking. The flexibility of the ML environment provided exactly what he was looking for to leverage his skills and experience while also spending more time traveling and playing golf. He's the quintessential example of our "work hard, play hard" philosophy.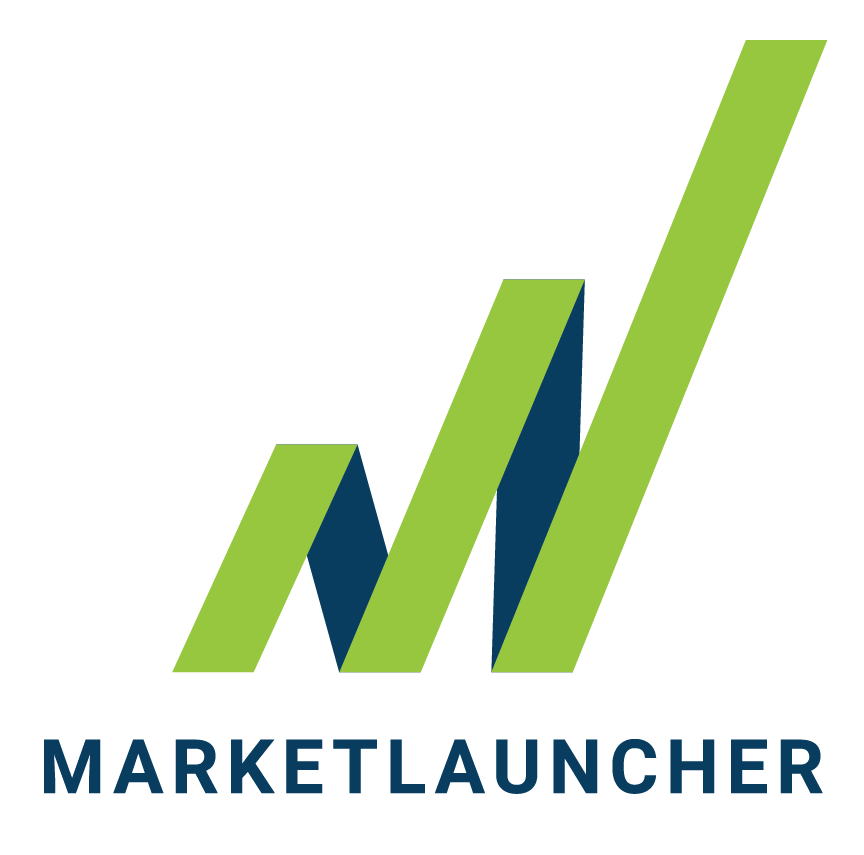 Market Research Specialist
Debbie Thiry – Debbie accepted her job offer at ML 10 years ago on her birthday! Debbie says "It was one of the best birthday gifts I have ever received." The flexibility of ML's remote environment allows her to split her time every year between Illinois and California.
We also understand that everyone isn't going to stay in the same place forever. But we truly value the impact that long-term team players can have on an organization, even when they are no longer with us. Those original 5 ML'ers? I'm still here 😊. "Mom" is literally "no longer with us" but she was one of our top performing ML'ers for many years and still holds the record for the most executive interviews conducted in one day. Another of the original 5 left the firm shortly after that beach day to take her dream job with a company that she quickly convinced should partner with ML (Hi Susan M.!), and today that company is ML's longest running client. Another gave us 16 years of dedicated leadership before setting off to forge her own path. Another spent many years at ML before retiring to her own beach and left a legacy of showing a company how to build strong relationships in an environment where you don't share physical space.
Same Commitment to Rewarding "A" Players
As COVID-19 took hold late in the first quarter of 2020, it created a need for the ML team to pull back and focus on helping our clients respond to changing conditions. For many clients, this meant helping them navigate a new environment that required them to work remotely. We were happy to share our 20 years of experience as a 100% remote firm. For other clients, especially those in healthcare and industries where their products and services became critical in responding to the COVID crisis, we ramped up to respond to their increased needs. At the same time, we needed to ensure the safety of the ML team and support them as they responded to their own individual challenges.
The entire team was incredibly responsive to all of this "beyond the norm" amount of change but several in particular really went above and beyond. Their performance not only helped us navigate through 2020 but also highlighted areas that will strengthen ML's services for our clients moving forward. We ended 2020 on one of our fastest growth trajectories ever, and many of our A players were rewarded with promotions into new roles and responsibilities.
Those A players are:

Mary White
: promoted to Senior Vice President. Mary manages our operations and oversees the continuous improvement of ML processes and methodology./div>

Terri-Lynne Anderson: promoted to Director of Specialist Talent. As the leader of our sales development specialists, Terri-Lynne is a top-performing sales specialist and has a talent for getting through to decision makers across a range of industries.

Michelle Haarde
: promoted to Director of Client Services. Michelle is a master of strategy with deep expertise in testing new markets and refining messaging to drive results.

Erin Studstill
: promoted to Director of Account Operations. Erin is a data expert who crafts ML's highly-regarded market assessment reports to give clients extensive market insight.

Jennifer Aldinger
: promoted to Senior Sales Development Specialist. Jennifer is skilled at utilizing Account Based Selling techniques to create the right relationship to drive sales. She is dedicated, driven, and always on a quest for improvement.

Teresa Block
: promoted to Senior Market Research Specialist. Teresa is laser-focused on maximizing performance and achieving client deliverables. She truly enjoys uncovering leads and helping the team achieve its full potential.

Theresa Applegate
: promoted to Senior Marketing Sales Coordinator. Savvy with technology Theresa is instrumental in the continuous improvement of ML's processes and reporting.
Same Commitment to our Clients
Did you know that more than 60% of ML's current active programs are comprised of long-term clients, returning clients, or former clients who have brought us into their new employer? We are so grateful for the relationships we have forged over the years and take pride in the role we have played in their success. We have so much to be thankful for, especially all of the great clients we have had the privilege of working with over the years. Our clients helped us in many ways, most notably to expand our services.
As we enter our 20th Anniversary year, we will continue to build on our foundational values, using the reminders from 2020 about the importance of people to provide even greater customer support and service. Lara Triozzi, CEO, MarketLauncher
So, we want to send out a huge THANK YOU to our clients. We are honored to have such incredible partnerships and ongoing collaborations. You have been instrumental in helping us assist all clients to navigate shifting markets over the years and in many cases ramp up programs in response to their increased need for sales activity.
Even More Commitment to our Partners
Our partners have been influential in helping us support our clients. Within the past year we heightened our focus on developing relationships with the right partners that bring the most value to our clients. Our SVP, Mary White has the privilege of securing, managing and maintaining our partner relationships.
A big SHOUT OUT to our core partners… HubSpot, Databox, ZoomInfo, Discoverorg, and Definitive Healthcare … who increase the ways we can support our clients to the fullest potential!
Per our SVP, Mary White, "We saw firsthand how important these partnerships were especially during 2020. As an organization, we value our business partnerships and how they bring additional support and offerings not only to our internal team but to our clients as well."
Looking Toward the Next 20 Years
There have been a lot of challenges in the business world over the past 20 years. In our first year, our company survived the sudden uncertainty brought on by the terrorist attacks on September 11th. And at the height of our growth, we endured the financial crisis of 2007 to 2009. This latest challenge, the roller coaster ride that COVID-19 sent us on with dizzying highs and lows, reminds us just how important it is to maintain an environment where our people can achieve success.
New People
Since the start of 2021 we have brought on 8 new team members who will help us expand our capacity and provide a deeper bench of expertise to serve the needs of our growing client base. And we are still actively recruiting. Our analysis shows that the market is rebounding from the impact of the pandemic, and client demand is rising dramatically for us. These new team members will be instrumental in ensuring we provide outstanding service that helps accelerate growth for our clients.
Don't miss this next blog in the series. If you haven't already subscribed, we invite you to do so.
Please contact us to learn more about MarketLauncher, or any of the materials discussed in this blog.