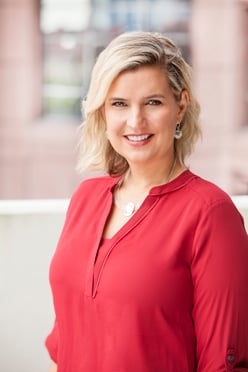 Mary White is our vigilant VP of Operations, and she has spent over 14 years driving our vision and empowering our people to do the best work for clients. We're asking her a few questions about her journey, how she's helped MarketLauncher adapt to market demands, and what working remotely means to her and her family.
1. Tell me about your role at MarketLauncher. How has it changed over the years?
I started at MarketLauncher (ML) in January 2005 as an Outbound Marketing Specialist, working about 10 hours a week. However, my professional experience actually began as a news reporter. Surprisingly, that made me a natural fit for marketing and sales. I went from collecting information for news stories to connecting with decision makers, understanding their needs, and keeping them engaged.
ML and the world of marketing and sales has changed a lot since 2005, driven by new technology and noise in the market. ML has adapted to market fluctuations for over a decade while still keeping the same core values and data-driven process that makes our clients successful.
As for my role at ML, it's actually changed over time as I've grown with the company – from Marketing Specialist to Project Coordinator and eventually to VP of Operations. Over the years, I've gained experience in nearly every position at the company.
2. ML went through some big technological changes in 2018. What was that like and what role did you play?
2018 was an awesome year for new technology, and it all started with Lara going to Inbound (HubSpot's yearly conference) in Sept 2017. We started comparing a lot of different CRM options, and found that HubSpot gave us the best opportunity to, not just move our internal processes into one platform, but those of our clients as well.
We set an ambitious goal for ourselves to move all of our accounts to the new CRM in just three months, and that was just the beginning of ML's technological shift.
Next, it was time to get away from a server environment and launch what we called Operation: Move to the Cloud. After months of research, we made the decision to purchase laptops for every ML employee and migrate 17 years of files and 50+ email accounts to the cloud.
We came into 2019 with an all new technology stack, which we are now building upon with new automation and data analytics to improve our process and provide more visibility to our clients.
10 years ago, we would run one campaign a month and a project manager would share the results in one report. Now, we work with our clients directly in the same system, they have contact with everyone in the team, and can view progress in real-time. Because of these improvements, we are now a true extension of our client's sales and marketing teams.
3. Sounds like 2018 was a great year. What is your focus for 2019?
It really was a great year and we have a lot to celebrate! My word last year was growth, and that's exactly what ML did as a team. For 2019, my word is emerge – specifically for us to emerge as the #1 choice for CEO's building a predictable growth model.
Internally, our main focus for 2019 is what we like to call Operation: People. All of our technological shifts in 2018 required our team to be flexible and willing to adapt. This year, we want to put our focus back on employee development and helping each individual team member perform at their best. That means new training opportunities and performance incentives – like ML-AZON, an initiative that rewards Amazon gift certificates to those working our highest performing accounts.
4. With a 100% remote workforce, MarketLauncher offers the freedom and flexibility to grow in all areas of life. How have you taken advantage of that?
I feel blessed for what ML has provided me and my family over the last 14 years when it comes to freedom, flexibility, and career opportunity. When I started at ML, I had no idea that I would have a daughter who would excel in ice skating and would love performing in shows. Thankfully, I've been able to say "YES" to every opportunity she has been offered.
I've worked out of dressing rooms and skating rinks all over the country since she was five years old. When she was asked to perform in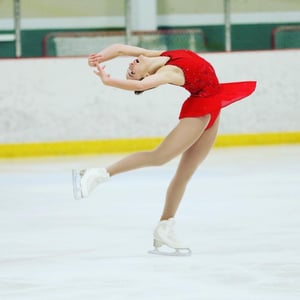 over 700 shows at Busch Gardens, later in Niagara Falls for six weeks, and then at an elite training program far from home, I was there every step of the way. All I needed was Wi-Fi. Today, she trains closer to home, but her ultimate goal is to skate internationally. I will happily be able to join her when the time comes and at every competition until then.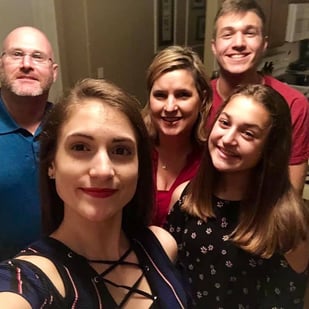 As a mom of three, it's a balancing act to manage work, activities, and schedules. ML's flexibility has allowed me to support my kids and their interests. There are plenty of remote work environments, but ML sets the bar high and has proven to my children that, when you have a great company and a solid work ethic, you can be a successful career woman and a mom.
5. If you could give a T

ED

Talk, what would it be about and why?
My TED Talk would be called "What is your life motto?" A few years ago, I came across my life motto and it's something I truly live by and teach my children to live by.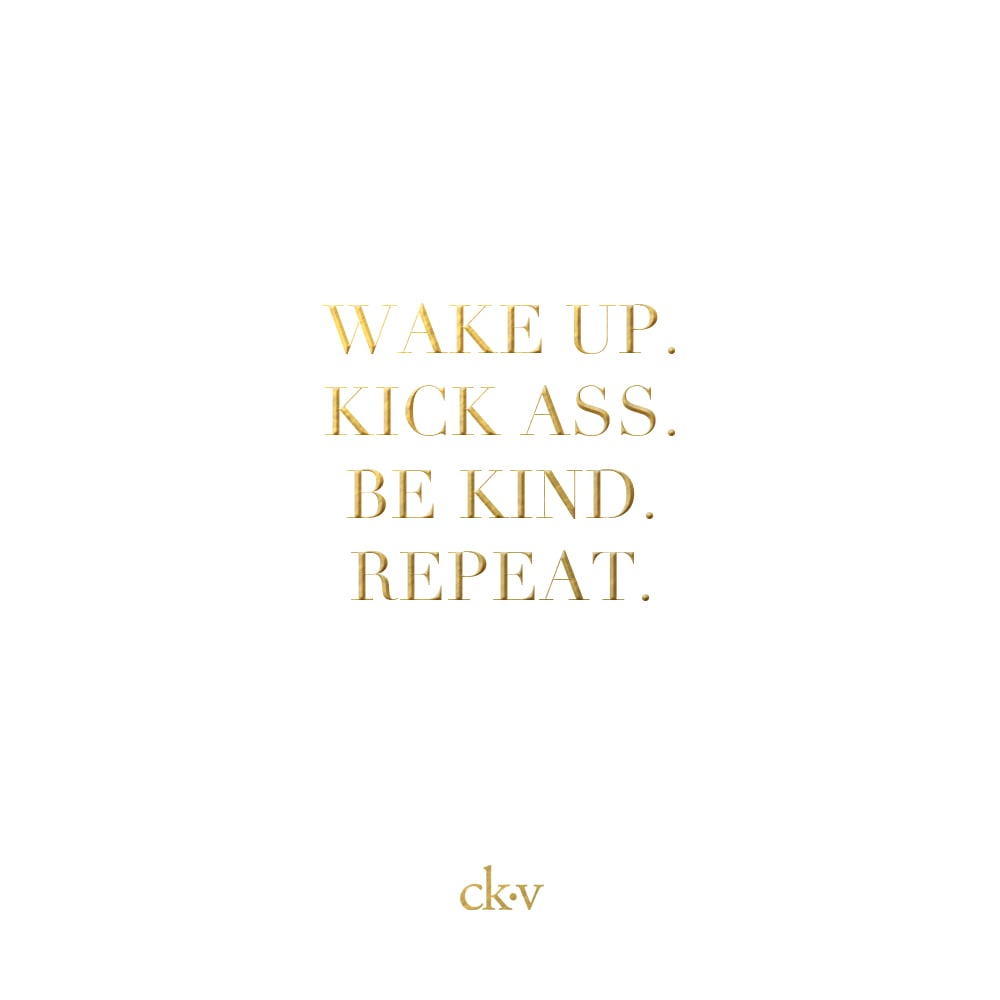 First, "Wake up." To me this is about appreciating the life you wake up to each day, and never taking it for granted.
Next, "Kick ass." I don't typically curse, but I'm a very competitive person so working hard and kicking ass really speaks to me. It's all about work ethic.
And finally, "Be kind." Life is too short to be anything else. One of my strengths is harmony and it guides me in every area of life.
My TED Talk wouldn't be about following this motto in particular, but instead, helping others find a motto that inspires them as they navigate life.
Want to get to know her better?