This year, MarketLauncher turns 20. We opened our "virtual" doors in May 2001 and set the core values for our company that we have stayed true to ever since. Over the course of the last two decades, like all start-ups, we faced many challenges but there were three that were especially unpredictable and caused particular impact (as they did for any company operating in the US).
In September of 2001

and just four months into our new business

the unthinkable happened

...

the attack on the World Trade Centers.

In 2008 and half of 2009, the US was in a major recession.

And in 2020, the COVID-19 pandemic hit,

causing massive disruption

.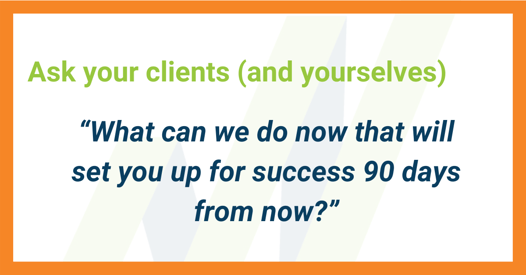 In reflecting on our 20 years and how we responded to these challenges, one thing that really stands out is the ML team's ability to weather any storm and come out stronger on the other side. Our team members consistently bring their "A" game when it is most needed.
In 2020, we did some of our best work… EVER!
ML's focus on people (team, clients and partners) is helping us more than survive the ongoing business challenges caused by the pandemic. In 2020, we actually performed some of our best work ever. This was a result of several key discoveries.
The Importance of the Pivot

. Companies must always be nimble in responding to emerging market

threats and changing

conditions.

But i

n 2020,

for the first time ever, the ML team had

to quickly pivot on

every

program across our

entire

client base.

We've always

been

nimble,

but

we

achieved

Cirque du Soleil

-

level

acrobatics to ensure our clients were well positioned during the

se

unprecedented times.

Social Distancing

Actually

Brought Us Closer

. As a virtual company, social distancing

from a work environment perspective

really isn't an issue for us, but it was for many of our clients. By sharing our expertise

with our clients regarding how best to set up virtual operations

, we strengthened our relationships with them.

As a result, for many clients we have

become even more tightly integrated with

their marketing and sales

teams.




Data Truly Does Drive Better Decisions

. We used data

and heatmaps

to better understand the impact of COVID

-19

on our

client

s

in

the specific geographies in which they operate,

which helped us respond (nimbly!) to their

ever-

changing challenges. And, we were able to also provide

company

specific

data-drive

n

market

insights back to

each client

to help them better

respond

.




Sometimes More is Better

! We deepened and expanded our partnerships in 2020 with industry leaders like

HubSpot

(we are a Platinum Partner),

Databox

(Premium Partner),

ZoomInfo

,

Definitive Healthcare

and others. These partnerships expand

our

range of expertise

so that we can better support our clients

.
ML's 2020 "A" Team
Our Annual Awards given out in January to recognize our top performers in the prior year were particularly meaningful this time around. We celebrated the performance of several of our team members who really brought their "A" game in 2020. Please join us in celebrating their success.
And keep an eye on ML this year. We expect to have a great 20th Anniversary year thanks in no small part to the commitment, resiliency and the great initiative of these individuals and the entire ML team.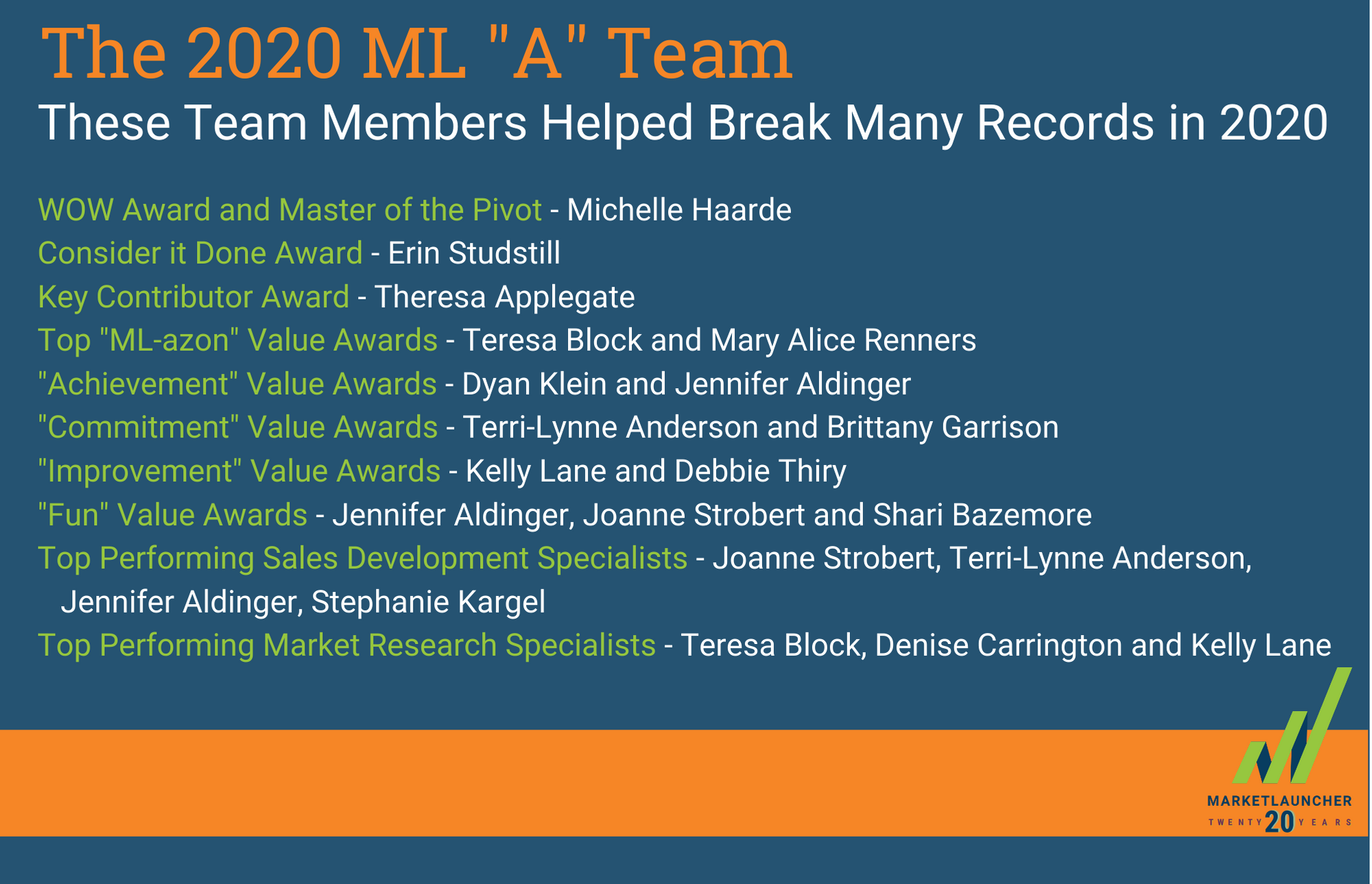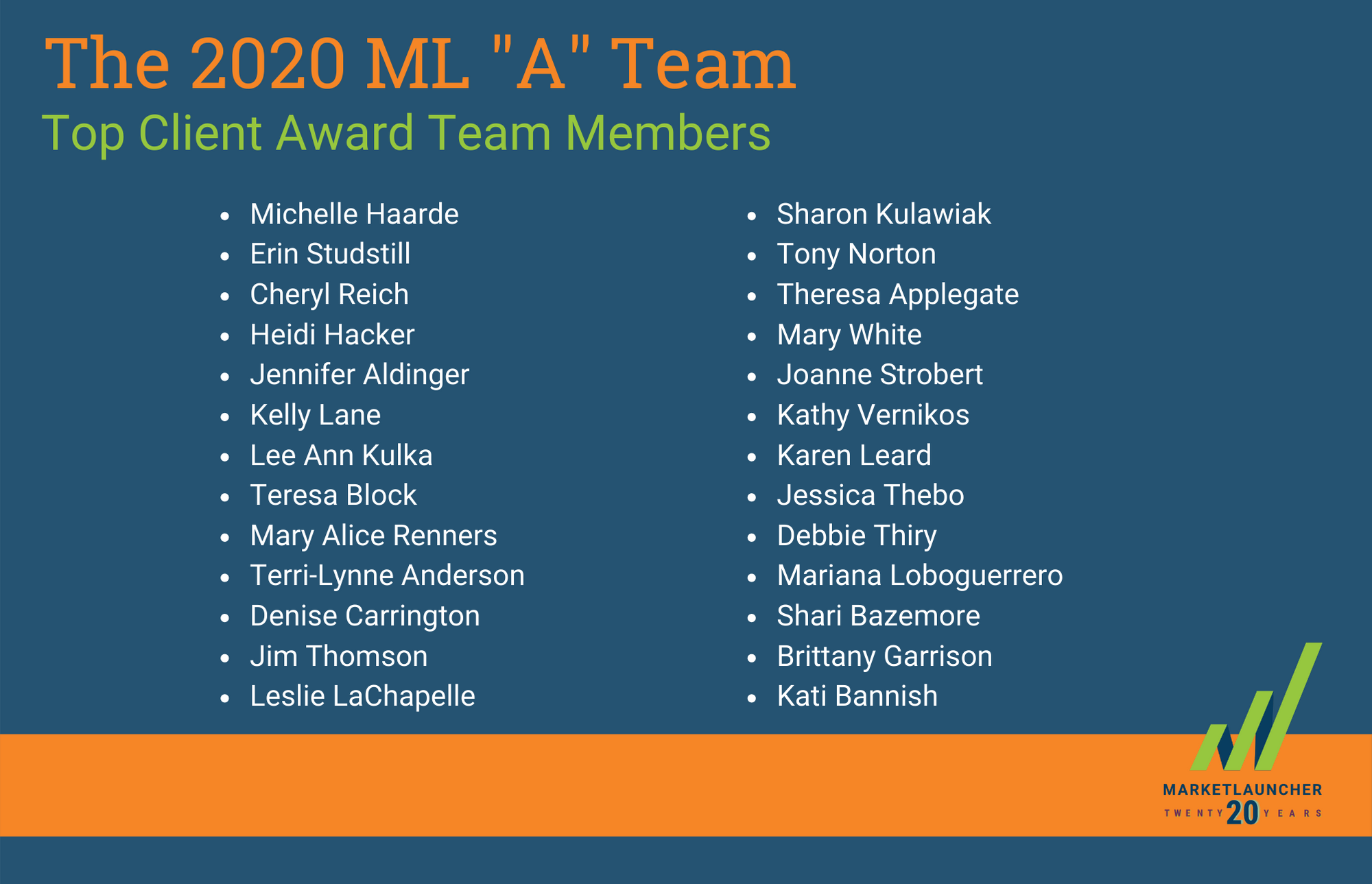 Don't miss any MarketLauncher news and insights. If you haven't already subscribed to our blog, we invite you to do so.
Please contact us to learn more about MarketLauncher, or any of the materials discussed in this blog.