Engaging senior executives and the C-suite is one of a B2B sales professional's toughest tasks. And once you connect, successfully securing a meeting requires a much more nuanced approach than the typical techniques that work when you are booking a sales meeting with a mid-level buyer.
ML has provided B2B Outbound Sales services for over two decades, including booking appointments with senior executives. As a result, we have overcome many challenges and seen effective techniques evolve, especially to gain an audience with the C-suite.
For instance, take the move to a virtual sales experience that was driven by the pandemic. What was originally regarded as a problem ultimately created opportunities for those who embraced the technologies to sell virtually. Because we were conducting sales meetings via Zoom way before the pandemic forced others to consider the approach, we were able to quickly share best practices with our clients and their sales teams. We helped them get up and running fast to take advantage of the opportunities selling virtually provides.
Because of the nature of our business, we have a front-row seat to the trends in evolving sales techniques across a wide range of industries. One of the changes we've witnessed across the board is an increase in meetings getting rescheduled and busy executives "no showing" a meeting they had previously committed to attend.
We used to see a consistent average of 20% of meetings getting rescheduled, but in the past year, we've seen that number rise closer to 30%. As our CEO, Lara Triozzi explains in this blog from 2017, a no-show does not always translate to "no interest." But we needed to address this trend and challenged our team of seasoned sales professionals to find ways to reverse it.
In this Playbook, we share best practices from several of our most senior team members. These will help you not only secure sales appointments with busy executives but do it in a way that protects against missed meetings.
As a bonus, this strategic approach to b2b appointment setting also impacts the conversion of those meetings into sales pipeline revenue. A strategic approach sets the stage for happy and mutually beneficial client relationships.
What is Appointment Setting?
Our partner, HubSpot, has a definition for appointment setting that closely aligns with ML's philosophy.
B2B appointment setting is a sales strategy that involves seasoned sales reps engaging in the prospecting stages of the sales process. Once the initial rep has scheduled a follow-up call with the prospect, a closing sales rep takes over to facilitate the end stages of the sales process.

HubSpot
The key phrase here is "seasoned sales reps." Utilizing experienced team members to perform appointment setting is crucial if your sales cycles are long and complex and involve engaging the C-suite and other senior executives. Why? Because these people are very busy and receive many requests daily from people trying to book time on their calendars. It is important to build trust and show value at the earliest stage of the process when trying to gain the attention of these sophisticated buyers.
Seasoned sales professionals understand how to differentiate themselves from the pack. When they can confidently engage in a manner that intrigues their audience, they lead the buyer on a journey toward wanting to learn more.
Attributes of a Successful B2B Appointment Setter
Persistent
It takes a lot of effort, on average 6 to 8 touch points, to engage an executive and 10 to 12 total touches to book a meeting.
Strategic Thinkers
If one approach doesn't work, they try another, applying the intel they have acquired along the way to inform their approach.
Collaborative
In B2B sales, combining research, lead verification, intel gathering, and marketing messages is essential. This often means you need a multi-person team to work together to achieve shared goals.
Friendly and Respectful
The most successful sales professionals know that smiles translate over the phone.

Executives respond to positivity combined with a respect for their needs and limited time.
"'Persistence has paid off'; that should be the ML tagline."

Healthcare Technology Company
Appointment Setting as Part of Your Revenue Generation Program
A strategic approach to B2B Appointment Setting impacts your overall Revenue Generation program. A sale doesn't end once a meeting is booked. All the steps involved in Strategic Appointment Setting set the stage early in a process that leads to a successful and long-lasting relationship with new clients.
"ML has executive level experience and that kind of quality is obviously very important. We're not selling widgets over here. The staff from the top down is really experienced and professional."

Principal, Chemical Engineering Firm
Take a Strategic Approach to B2B Appointment Setting
You must be strategic to impact revenue, especially when selling to senior executives. Being strategic includes doing your homework, capturing and using the data you uncover, and personalizing your outreach.
Appointment Setting B2B Prework: How to Prepare for Success
We encourage you to spend time on two steps before you even pick up a phone or draft an email.
STEP ONE: Identify and VERIFY your total addressable market (TAM). While it may seem like time spent here will slow you down, in reality, the time you spend on these activities will speed up results once outreach begins. Confirm the individual(s), making sure they are the right decision makers and influencers for your offering; and confirm you have all the right contact information to reach them, including email address, direct phone, mobile number, and even information on executive assistants and other gatekeepers.
ML's Market Research Specialists perform this very important function to help better leverage our Sales Development team. They are highly skilled at warming up an audience of potential buyers as part of the verification process. This means we don't waste time engaging the wrong individuals and we start creating awareness at the earliest stage of outreach. This shortens the number of touchpoints it takes to engage and convert to a meeting.
Best Practice Tip: Verify the correct individuals to engage in an account. Confirm phone numbers, email addresses, gatekeepers, and other valuable intel. Do this in a way that warms up your TAM by building awareness for your brand and offering.
STEP TWO: Keep a consistent voice when addressing your market. Understand your audience's challenges and articulate how your offering solves their problems. Build messaging and talking points that will convey to senior executives that you understand their needs.
Your entire pursuit team needs to be aligned and prepared with a consistent message to your audience across all the engagement channels you use. This includes emails and phone scripts but also supporting collateral, social posts, advertising… all the direct and indirect tools you employ to reach your audience.
The best way to do this is to create a Sales Program Guide. At ML, we create Program Guidelines for every client we work with. This document serves as a playbook for the ML account team and contains the project goals, KPIs and deliverables, insights about the client and their offering, value proposition, competitive insights, relevant industry trends, market drivers, and pre-qualifiers.
To effectively equip our team, each Program Guideline includes key talking points, objection handling, available resources, and phone and email scripts. In addition, we recommend that all stakeholders who are involved in the selling process review and "sign off" on the document. This reinforces alignment between marketing, sales, and leadership.
Best Practice Tip: Create a Sales Program Guide. This single source of all intel and messaging will ensure you take a consistent voice to market in a way that builds trust.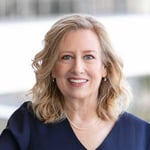 "We are strategic from the very beginning, learning about our target market all along the way, taking what our research team has learned, and applying the information contained in our Sales Program Guides. These are built by our

Content Marketing Manager

using intel from multiple sources and are a critical source of information."

Jennifer Aldinger

Sales Manager
The Role of Data in the Appointment Setting Process
So much happens before we start calling that sets the stage for our success! The prework creates a lot of data that can support and impact sales outreach. At ML, every team member contributes by collaborating in MS TEAMS and capturing notes in HubSpot, which helps ensure we have a complete history of each account and the individuals we have targeted.
Best Practice Tip: Invest in technology to capture and share data. The resulting collaboration will impact Appointment Setting, the closing process, and ultimately your relationship once you convert the account to a client.
Outreach and Engagement: Make it Personal
Now that your supporting team has done its work, your sales executives can prepare to begin their outreach.
You've got your Sales Program Guide with all the needed scripts and messaging.
You have a verified TAM, complete with contact data.
You've got the complete history of all engagements with your TAM in your tech stack.
Ready to start outreach? Not quite yet. Spend a few minutes researching the latest news about the individual you are contacting and their company. Have a look at their website and LinkedIn profile and do a quick scan of any recent news. Then, personalize your phone and email scripts. Experienced sales professionals know personalization is a great way to build trust.
"We have leaned heavily on MarketLauncher to help us with our lead generation because it is so time-consuming. They stay aware of the trends and shifts in our industry and help us develop strategies to answer these challenges."

Director of Sales Operations

Leadership Development Firm
Also, consider the person you are engaging. For example, a marketing executive should get a different message than an IT executive.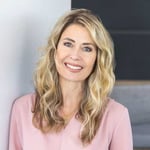 "I filter my TAM list by title and change my messaging for each. This personalization helps me get engagement and conversion to booked appointments faster than a generic message. I insert buzzwords and language they will understand."

Terri-Lynne Anderson

Sales Manager / Writer
Best Practice Tip: Conduct some simple research and then personalize your outreach.
Tactical Tips for Engaging Busy Executives
Focus first on any individuals who responded positively to the initial verification outreach. Prioritize anyone who asked for additional information or was referred by someone whose name you can drop. These are your lowest-hanging sales fruit and should convert to booked appointments quickly.
Use all outreach methods available to you and be persistent. Don't think you can send an email or make a couple of calls and you will reach your target. While ML has had this happen, it is rare. Use all phone numbers (especially mobile, which is even more important thanks to the rise of the remote worker), email, text, and even social media.
It might sound simplistic, but SMILE while you call. It really does make a difference. And be creative. If one approach, message, or talking point doesn't work, try another.
Call and email at a variety of times and even days. Executives are often coached to reserve certain times of the day to read emails or take calls. This approach can also help you avoid gatekeepers and get the actual target to pick up the phone or read your email.
Share helpful content. You can alienate your audience by sending irrelevant information.
Keep your emails and voicemails short and sweet. Include a small hook to leave them wanting to know more.
Send a personalized email directly following a call. Reiterate the hook in your voicemail to help them remember you.
From Engagement to Booked Appointment
Once you have engaged with your target executive it is important to grab their attention, and time is of the essence.
A seasoned sales professional is someone who is comfortable speaking with other executive-level buyers and can leverage industry knowledge gained over years of experience. They know how to quickly build a rapport that will convince a buyer to take a meeting or see a demo of something that has potential to impact their company initiatives. A seasoned sales person is also always ready to pivot on the message if the need arises. That's where all the prework you've done really pays off.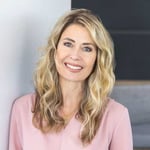 "I keep it conversational, short and sweet. I might open with, 'I know you aren't expecting my call. I was hoping to learn how you are currently handling [known issue or problem common in their industry] today and talk about how we might be able to help.' Depending on the response I get, I may go deeper. Almost always, though, the goal is to book some time to have a more focused conversation or even schedule a demo, so my call to action is to get a couple of available dates and times. I want to make this as easy as possible for them. I then quickly match their availability to our client's schedule and get the meeting teed up as fast as possible while it's still fresh in their minds."

Terri-Lynne Anderson

Sales Manager / Writer
Protecting Against Cancellations and No-Shows: Five Best Practices
Are you experiencing higher-than-normal levels of meeting cancellations and no-shows? Most of the sales professionals we speak to have witnessed this phenomenon personally. And because of the volume of sales appointments our team is regularly booking, ML spotted this trend early and took action to mitigate the negative impact.
There are many reasons why this is happening. Unfortunately, higher priorities or personal conflicts take precedence over an early-stage sales meeting, and you can never protect yourself 100% against them. However, cancellations, no-shows, or reschedules may result from issues you can control, and there are steps you can take to keep that number down.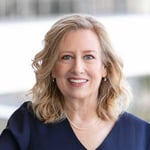 "The most common reason for a no-show or cancellation is that what you are talking about is nice to know, and would be helpful, but a more urgent priority arises."

Jennifer Aldinger

Sales Manager
1. Make sure you properly qualify the opportunity.
An experienced sales professional knows when a busy executive is feigning interest to get you off the phone. Be sure there is a fit and that the executive has a need you can address. Ask questions to identify the urgency of the need and their actual timeline for addressing it. Unless they have an upcoming initiative or acute need, there is a higher potential for cancellation. You might be better served to nurture that lead and delay pushing toward a meeting when that need is a higher priority.
"If there is a sense of urgency for a product or service, meetings usually don't get canceled or rescheduled. However, the executive might not realize the opportunity to improve company performance. You must address the 'If it ain't broke, don't fix it' mindset and paint a vision that you can provide ROI that will benefit them. I find in those instances 'Let's explore partnership' kind of language is effective in limiting reschedules."

Terri-Lynne Anderson

Sales Manager / Write
2. Once you have qualified the opportunity, get that meeting booked for the earliest date possible.
Priorities change fast, and executives have many projects on the go. Strike while the iron is hot! Once the meeting is set, monitor the invite to ensure all attending parties have accepted. Reach out to any who have not confirmed their plans to attend.
3. Use communication methods that your prospect prefers.
This could be outreach via text message or email or communicating through their assistant. The point is to use the method they choose. They may prefer you send a calendar link so they can book themselves. We are seeing much more of a preference for this. However, if they self-book early in the sales cycle, be sure to prequalify the opportunity on the back end before the sales appointment.
"If I reach an executive on their mobile, I ask for approval to send a meeting reminder by text. More people these days are looking at text than email. When I book, I confirm and coordinate a date and time while on the phone. Then, I send meeting request emails to all participating parties. I follow that meeting request closely to make sure it is accepted within 24 hours and follow up if it is not."

Terri-Lynne Anderson

Sales Manager / Write
4. Stay top of mind.
Send reminders that are meaningful and reinforce the agenda and purpose of the meeting. Base the cadence on the time between the meeting booking and the actual event. Typically, this means within a week and again within a day before the scheduled meeting. If new thought leadership materials that support the meeting agenda become available, be sure to share them.
But don't be over-generous. If you overwhelm the prospect with too much documentation before you've had the meeting, you risk losing control of the narrative. You want the information you provide to build interest, not completely satisfy their curiosity.
5. If you have booked the meeting on behalf of other team members, be available at the beginning to troubleshoot and intervene.
Technology issues can arise, or attendees may be running late. Be on hand at the start of the meeting and prepared to resolve these issues. If you are a sales development rep booking meetings for your sales executive, we strongly encourage you to participate in the call to provide a warm handoff. This helps to clearly define the transition from initial prospecting to the official discovery phase and elevates the purpose of the meeting.
The "Warm Handoff"
"For meetings I have booked but am not required to attend, I ask permission to participate to kick off the meeting. This allows me to respond quickly to any problems like missed participants or technology issues. I then introduce the participants, provide a summary of the meeting agenda, reiterate conversations with the executive, and hang up. The feedback I have received from prospects and the clients we are booking for has been extremely positive! We are even seeing an increase in requests for our

Sales Concierge Services

. It's really just one step further in allowing our clients' sales team members to focus on selling instead of ongoing prospecting activities."

Jennifer Aldinger

Sales Manager
How to Effectively Reschedule
Despite your best efforts, reschedules happen. If the change is due to a higher commitment or a personal event popping up, the rescheduling process will likely be painless and fast.
However, sometimes it can be more challenging and require extensive outreach and engagement. Our best advice is to act immediately as you have a higher probability of getting the meeting rescheduled. Communicate with all parties affected and let them know you are on top of it.
The Mea Culpa. If the missed meeting is the result of an issue on your end, consider sending a small gift to the executive you inconvenienced. One no-show happened recently due to an oversight by an ML client. Their sales team lead was traveling and missed a scheduled appointment. Needless to say, the executives left on the line were not happy. As the Sales Development Specialist, I suggested we send a small gift… in this instance, a basket of cookies. The originally scheduled virtual meeting turned into a very successful LIVE demonstration!
If we can't get an appointment rescheduled, we ask a different Sales Development Specialist to try. Many times, a fresh voice (and a different phone number) works!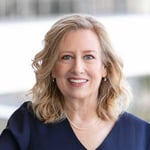 "I have many stories about how persistence pays off. This is yet another way experience helps. A seasoned sales rep has qualified the opportunity and is confident a fit exists. They are persistent in their outreach and maintain a positive attitude. Meetings rescheduled even multiple times have gone on to become new revenue."

Jennifer Aldinger

Sales Manager
How Strategic Appointment Setting Impacts Revenue Generation and the Customer Experience
The main reason for creating this Playbook was to share best practices for securing b2b sales appointments. But the strategic approach we take to convert a prospect to a booked meeting also assists sales professionals in closing deals and drives client retention and customer experience programs.
Revenue Generation Impact
At ML, we approach all projects collaboratively and often involve many team members. Throughout the journey, all intel is collected in MS TEAMS and HubSpot. The sharing of intel is fast and easy to consume. From a revenue generation perspective, this is hugely effective in helping me prepare as much as possible for the booked meeting and the conversations we are about to have.
If I'm speaking with a CEO, I want as much background as possible. Like the Sales Development Specialists who support me, I spend time capturing topline intel by visiting their website, and reading news releases. My goal is to understand exactly what they do and any new initiatives they are publicly promoting. Once I engage, I can maximize my time in the meeting to be all about them, not all about us.
If my team has gathered intel on the prospect's growth goals, key initiatives, gaps, and challenges, my job is much easier, making the meeting more productive. Of course, I always reconfirm all of this, but we can drill down into more personalized and specific conversations in the hour or so we have together. I know exactly what they need to hear and can dive deeper. I am prepared to anticipate and direct our value prop to address their specific issues. From there, I more successfully turn the meeting into an opportunity and, ultimately, the executive and their company into a brand-new client. Of course, there are always surprises in sales meetings, but all this prep keeps those to a minimum.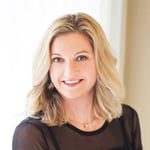 "Sales are not driven solely by executing numbers, but more so by executing strategic plans, monitoring performance and being agile to shift accordingly to drive positive results."

Dyan Klein

Vice President of Business Development
Customer Experience Impact
Our strategic approach to Appointment Setting also positively impacts our new client onboarding process. The trust our Market Research and Sales Development Specialists helped establish at the earliest stage of the sales process sets us on the path to a mutually beneficial relationship once the decision is made to select our firm.
One of our first activities with new clients is a Discovery Call. Like Dyan in preparing for sales calls, my Client Services Team uses the information in MS TEAMS and HubSpot. It is a great starting point. We save a lot of time because of it and can move to a deeper level of client support faster.
We prepare Sales Program Guides for each client. These become incredibly invaluable to align the ML team with our client.
"The Program Guide the ML team created for us is a great document. In fact, I have given it to my operations team just to show how well it was operationalized."

Chief of Staff

SaaS Technology Vendor
Our clients often comment on our data-driven approach to Outbound Sales. They saw it in action in our approach to bringing them on board, and it serves as a case study of how we will approach their program.
We are passionate about data and embed it into everything we do internally and for our clients. The reporting and analysis we provide bring improved decision-making to their sales programs. Our clients often tell us how much they love our reports and how they provide access to data they have never had before.
"ML has quite a bit of discipline when it comes to reporting, as well as communicating. Information is always delivered in a very understandable way and it's all very organized."

Manager

Lead Generation Emergency Services Technology Company
Take a Strategic Approach to Securing Sales Meetings with Executives
We hope the best practices shared in this Playbook help you with your Appointment Setting programs. And we encourage you to apply a strategic approach to your Outbound Sales strategy as a whole. By doing so, you will create a repeatable program that has a snowball effect on all aspects of revenue generation, straight through to client retention and expansion.
"I could replace most of my internal team with an ML team and get more done for 10% the cost."

Associate Director of Business Development

Healthcare Technology Company