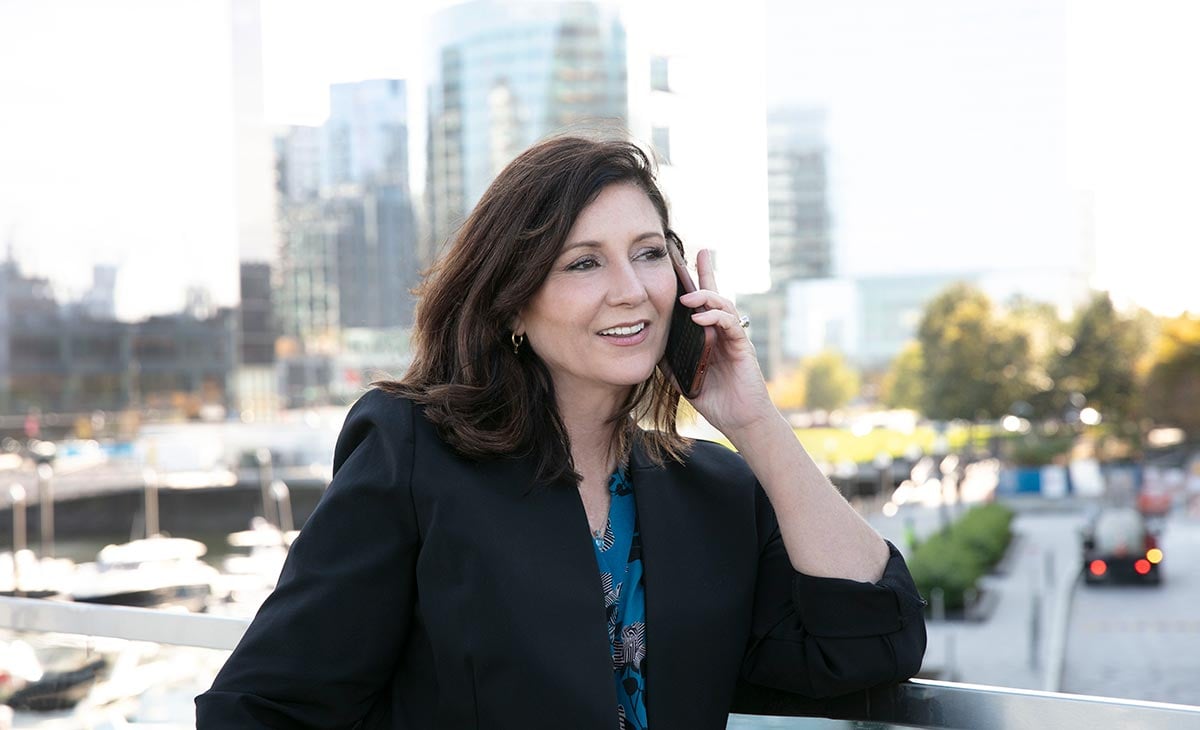 Do a quick search on "How to Build a B2B Prospect List," and you'll find no shortage of articles advising you to take these steps:
Create an Ideal Customer Profile and Buyer Persona.
Deeply Understand Your Offering and the Business Value it Provides your ICP and buyer.
Use that knowledge and a trusted data source to pull a list of target accounts and individuals to engage.
And while all of those steps are correct, it takes a certain amount of expertise and strategic insight to build out the best target account list.  At ML, we believe there is an important fourth step that is often overlooked. We recommend personalized outreach to validate your list of suspects before you begin working on converting them into qualified prospects. This is especially true if your offering involves a complex sales cycle. These are often long, require engagement with multiple stakeholders, including senior executives, and often include decisions from the c-suite. 
The extra effort to confirm you are targeting people at the right organizations will result in a qualified prospect list and turn your outbound marketing efforts into a strategic sales tool. This step is essential to creating a predictable revenue model.
I am often asked, "what is the ideal length for an email message?" and "what subject heading gets the best open rate?" My response is always, "None of that matters as much as making sure you are putting your message in front of the right audience."

Lara Triozzi, CEO, MarketLauncher
How to Turn Your Suspect List into a Qualified B2B Sales Prospect List
At ML, we have performed audience development (also known as prospect list or target account list building) for over 20 years as part of our account-based marketing services. As a result, we have learned that using the best data sources (we use ZoomInfo and others) is a very effective way to pull a preliminary list of accounts and individuals to target. However, we have also learned that regardless of the resource used, typically only about 70% of the data will be an accurate reflection of the full scope of your total addressable market. This is due to several factors:
People move around. And this past year (which has been coined "The Year of the Great Resignation"), that movement has increased substantially.
Buying teams have gotten bigger. According to Gartner, the typical buying group for a complex B2B solution involves 6 to 10 decision-makers. Identifying the right stakeholders requires some grassroots effort navigating through the organization.
You cannot use title alone to determine who has purchasing authority.
Having devoted my entire career to B2B prospecting, I can tell you that taking the time to validate a carefully curated audience of the right prospects organically pays off in four ways:
1. Engage the right audience
While building the best list requires time and resources, you'll be able to leverage your marketing outreach better and get to your desired outcomes faster. It will ensure you do not waste valuable time and effort engaging the wrong audience.
2. Obtain the best intel from your data
You can use the metrics to truly test which messages work and which don't because you can rule out that it's being ignored by someone who is not a relevant prospect. Based on our findings that a typical list is only 70% accurate, your data analysis could be off by as much as 30% which could result in incorrect decision making.
3. Focus on accounts that provide the most opportunity
You will ensure your budgets and sales resources are focused on prospects with the most need for your offering and obtain the best intel to influence your go-to-market strategies and product roadmaps.
4. Preserve your brand integrity
This step will help protect your reputation, preventing your email outreach from getting flagged as spam because you are sending irrelevant information to your audience.
An unvalidated suspect list will skew your data analysis results by at least 30%.
Most research on prospect list building suggests comparing multiple pulls from different sources (like ZoomInfo, DNB Hoovers, Crunchbase, and Sales Navigator) to validate lists. However, we think this is both ineffective and expensive. Instead, we prefer a more personalized approach. A new and very effective trend in B2B marketing that ML has practiced since our inception involves personalizing every step in the buyer journey.
Call Centers versus Seasoned Professionals
If your sales are complex and require engaging senior executives, we recommend employing experienced sales team members to perform list validation through telephone outreach. Other companies believe it is better to use junior staff to prequalify opportunities if they do it at all, but in the world of complex sales, the people making calls must know how to navigate through organizations to identify the right decision-makers, something only experienced professionals know how to do well. In addition, more experienced professionals will be ready and able to start a conversation if the opportunity arises during the initial outreach, something that should often happen if you have used a reliable data source to pull your suspect list.
ML has carefully cultivated a team of seasoned sales and marketing professionals. Our corporate culture, especially our flexibility to work from anywhere, has helped us attract the best and brightest individuals with decades of experience in speaking with senior executives across multiple industries. We understand complex B2B sales.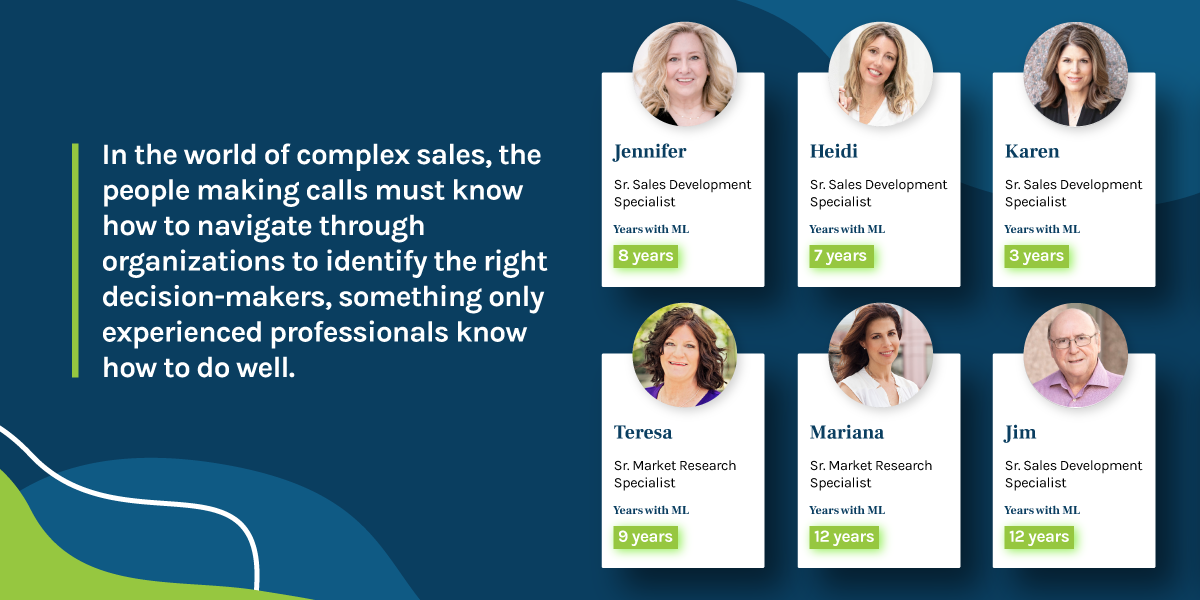 Your sales program should include a process for identifying and confirming the right decision-makers at your target companies. This process should be designed to generate responses, include a way to capture market intel, and advance prospects to the next stage of the sales cycle.
A process that identifies potential opportunities and establishes interest allows your sales team to keep focused on the latter stages of the sales cycle and achieve greater returns by allocating their time to qualified, actionable sales opportunities. And knowing the activity is laser-focused on the right decision-makers at the right companies, you can track metrics and extrapolate them to build a predictable revenue model.
Turn Your Outbound Marketing into STRATEGIC Outbound Marketing
The techniques described in this blog are components of what we call a Strategic Outbound marketing approach. Strategic Outbound is a data-driven approach to your entire outbound marketing program that will move the needle and make for greater success in your overall sales program.
What is Strategic Outbound Marketing?
Strategic Outbound is the evolution of the practice of sending emails and making cold calls to spark interest in your product or service into a very targeted, data-driven approach. Strategic Outbound involves doing the groundwork to discover the correct accounts and individuals more likely to have an appetite for your offering and using an intentional approach to engage these individuals with relevant and educational content. Strategic Outbound complements your digital and inbound marketing investment and intersects with your ABM strategy, which must include an outbound marketing component. When applied intentionally, Strategic Outbound effectively engages the c-suite and other senior decision-makers.
---
Building an Audience and Navigating a Dynamic Market
Our client (a leadership development firm that develops unique education and communication programs for organizations all over the world) needed outside expertise in three critical areas related to their sales efforts:
1. Concentrating the efforts of their Sales Directors on interacting with warm leads rather than cold calling.
2. Maintain a list of changing decision-makers and other influencers in the target audience.
3. Crafting and refining the marketing message in response to the changing dynamics of the corporate education market and the intel received.
ML researched and developed prospect lists while continually updating contact information and nurturing individuals. We advised our client (using a focused, data-driven approach) on the viability of purchased lists based on accurately measured outcomes. In addition, we recommended adjustments to their messaging in response to results the team gathered from testing multiple messages with their target audiences. The leads the ML team generated in the first year resulted in over $2 million in new revenue for the client.
"We have leaned heavily on MarketLauncher to help us with our lead generation because it is so time consuming. They stay aware of the trends and shifts in our industry and help us develop strategies to answer these challenges. Also, MarketLauncher is incredibly responsive, and always extremely timely and accurate with updates. I can't think of any one time that we ever had to wait on them for anything." 

DIRECTOR OF SALES OPERATIONS, LEADERSHIP DEVELOPMENT FIRM
---
Steps in a Strategic Outbound Marketing Program
Develop your audience by building a list of suspects and using outreach to refine the list, navigating through each target organization, and verifying the right stakeholders.
Craft a series of messages and supporting content that will resonate with your audience and speak to their issues and needs.
Create a multi-channel engagement process to attract your audience, build trust, and support interest in continuing a dialogue.
Set goals and use data to measure results against those goals and support, influence, and advise you at all steps of the process.
In this first blog specific to Strategic Outbound, we have focused on building your audience. Our next blog will focus on the second step … creating compelling content and messaging.
If you have questions about any of the subjects included in this blog, we would welcome the opportunity to speak with you. You may also be interested in our blog, WHY EMAIL MARKETING IS KINDA LIKE FOOTBALL, which, while several years old, is still pertinent and goes deeper into how to use data and intel to make better decisions.
Until next time,
Lara