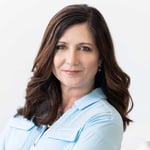 "I am often asked, 'what is the ideal length for an email message?' and 'what subject heading gets the best open rate?' My response is always, 'None of that matters as much as making sure you are putting your message in front of the right audience.'"

Lara Stewart Triozzi

CEO and Founder
What is a Total Addressable Market?
ZoomInfo defines a total addressable market (TAM) as "a calculation that represents the overall revenue opportunity for a given set of products or services… your TAM estimates the size of a particular market and provides guardrails for putting together go-to-market (GTM) strategies. Without these guardrails, a company might chase after every potential lead or opportunity and waste time and money pursuing dead ends." At ML, we have learned that there are three essential phases to building a TAM that will fuel your sales success. Some of our most seasoned sales and marketing professionals share their advice and best practices in this Playbook.
Phase 1: Develop Your Ideal Client Profile, Buyer Personas, and Value Proposition by Brooke Castino
Phase 2: Conduct Research to Identify the Companies that Comprise your ICP and the Buyers that you Want to Engage by Allison Nakagawa
Phase 3: Invest in a Program to Validate Your TAM List by Teresa Block
Develop Your Ideal Client Profile, Buyer Personas, and Value Proposition
Before you can begin the process of audience development, you must first understand three fundamental sales and marketing components...: your Ideal Client Profile (ICP), your Buyer Personas, and your Value Proposition. If you cannot articulate what type of company (by size, industry, geo, and other factors) and the individuals within those accounts with the most appetite for your offering, we encourage you to step back and complete this homework. It's very difficult to build your TAM without this knowledge. Developing your Value Proposition is the icing on the cake
If you cannot articulate what type of company (by size, industry, geo, and other factors) and the individuals within those accounts with the most appetite for your offering, we encourage you to step back and complete this homework. It's very difficult to build your TAM without this knowledge. Developing your Value Proposition is the icing on the cake.
What is an Ideal Client Profile?
An ICP defines the companies with the most need and appetite for your products or services.
What is a Buyer Persona?
Your buyer persona defines the individual roles within your target accounts who are likely to be the decision-makers or key influencers who will drive buying decisions related to your offering.
What is a Value Proposition?
Your Value Proposition summarizes as succinctly as possible what challenges or pains your offering resolves for your ICP and Buyer Personas. Bonus points if it also contains key differentiators explaining why you are better than the competition.
Best Practice Tip: Take the time to build your ICP, Buyer Personas, and Value Proposition.
At ML, we encourage our clients to prioritize their ICP, Buyer Personas, and Value Proposition. It's a big part of our first discussions when onboarding a new client. Sometimes they don't have these nailed down, so we help by asking probing questions about their product, their existing clients (these are a great baseline), and where they see success. Our partner, HubSpot, has great resources to help you build ICPs, Buyer Personas, and Value Propositions.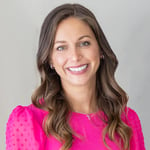 "I go into each new client campaign with the mindset of 'building the runway.' A strong understanding of our client's ICP and value prop lays the foundation for a strategic outreach program to engage and educate potential buyers about our client's offering, so that we can convert the right prospects into sales opportunities."

Brooke Castino

Client Services Manager
Conduct Research to Identify the Companies that Comprise your ICP and the Buyers that you Want to Engage
Once you have your ICP and Buyer Personas, it's time to identify the companies and individuals that make up that target market. And to do that effectively, you need the right data source.
There are many on the market. At ML, we typically start with ZoomInfo and have found it a very reliable source to get us started. For some of our niche industry clients, we use more specialized lists. For example, Definitive Healthcare is an indispensable tool for healthcare intelligence. Another is MMIT.
It is an essential resource to help us build lists for clients in the medtech payer space. Another great provider we've used for our clients in Life Sciences is Bracken CRM. They have enabled us to quickly pull data on both clinical trials and company-level information in the pharma and medical device industries. Their data is updated monthly which allows us to adjust our clients' TAMs in real-time.
Best Practice Tip: Invest in the right data resource(s) for your particular ICP.
I always start by pulling the list of accounts first. Then, I give the list to my data manager to vet with the client. This "sanity check" makes sure we don't waste time focused on the wrong accounts. Plus, pulling a solid account list that properly represents their target audience helps establish trust with our client that we understand their offering.
After I finalize the target account list, I start researching contacts. While sources may have categorized fields for departments or job functions, it is a combination of those fields in addition to the job title that helps identify if the contact is a potential key decision-maker we should engage.
What Should You Do with Lists from Other Sources?
Sometimes, you may "inherit" lists built organically over time. While it is always good to have some legacy data, it is essential to vet these lists and not waste your efforts on outdated information. People move around and change roles, and some companies on these lists might not meet your ICP. To build trust and protect your corporate reputation by avoiding chasing the wrong individuals or companies, run those lists through data providers like ZoomInfo to update contact information.
Remember That Sage Advice: You Get What You Pay For
Be cautious of unsolicited offers of lists from unknown suppliers, no matter how inexpensive. My experience has been that these lists are often very dated and of limited value. If you do, however, purchase a list, take the necessary steps to vet it, as noted above.
Best Practice Tip: Protect your reputation by ensuring your data is clean and current.
CASE STUDY
How MarketLauncher Delivered a Very Defined List of Leads for a Medical Technology Company
When a new medtech client tasked us with generating leads in the payer space, we knew we needed a vendor that could provide the right data and do so quickly.
We found the right partner in MMIT, a leading market access data, analytics, and insights provider. As part of our list process, we utilize sources that will provide our specialists the best starting place as they work to find the right decision-makers for whatever product or service our client is selling. Our new medtech client wanted to do business with health plans with at least 100,000 covered lives.
The client also wanted to target health plans within specific geographies, so we needed the ability to segment the list at the regional and state level. MMIT was the best resource to help us generate this very specific list. Because the quality was so high, we had a strong base of contacts to begin outreach. Therefore, the ML team was able to generate leads fast.
What Should You Do Once You've Pulled Your List of Contacts?
Before going any further, we recommend that you take a step back and look at your list from the perspective of your project goals. Give some consideration to the limitations of your resources. If your list is extensive, consider breaking it down into bite-sized pieces. Segmenting your list has the added benefit of allowing you to apply learnings to future phases.
Now that you have pulled your list of companies and contacts, you have your TAM, right? Well, yes, but no. At ML, we have found that, at this stage, your list is likely about 70% correct. No data source can be 100% complete and current, given the reasons we mentioned before (people move, roles change, etc.) At ML, we recommend an important additional step that Teresa will explain.
Invest in a Program to Validate Your TAM List
Allison mentioned that the list she pulls is approximately 70% correct and complete. Now it's time to invest in cleaning your list to fill gaps and validate that you have identified the right decision-makers within your target companies. Why? Because taking the time to curate and validate your TAM list will pay off in four ways:
1. Engage and warm up the right audience
Validating your list requires additional time and resources; however, you will more than recoup this effort. Engaging your audience and starting a dialogue will warm them up for your sales team and create awareness of your offering. Plus, your sales team won't waste valuable time and effort engaging the wrong audience. This additional marketing outreach will get you to your desired outcomes faster.
2. Focus on accounts that provide the most opportunity
A focused effort ensures your budget and sales resources are concentrated on prospects with the most need for your offering. Plus, it will allow you to capture the best intel to influence your go-to-market strategies and product roadmaps.
3. Obtain the best intel from your data
The data and information gathered can be used to test which messages resonate and which are ignored. In addition, this intel will help you determine if the lack of response is due to ineffective messaging or because the individual is not a relevant prospect.
4. Preserve your brand integrity
Staying highly targeted helps protect your reputation, preventing your email outreach from getting flagged as spam.
Best Practice Tip: Validate your TAM list before turning it over to your sales team. This is especially true if your offering involves a complex sales cycle. These are often long, require engagement with multiple stakeholders, including senior executives, and often include decisions from the C-suite. The extra effort to confirm you are targeting the right people at the right organizations will result in a qualified list and turn your prospecting efforts into a strategic sales tool.
An unvalidated suspect list will skew your data analysis results by at least 30%.
Tips on How To Validate Your TAM
Make the Right First Impression
Nothing beats a phone call to ask strategic questions.
If your sales are complex and require engaging senior executives, we recommend using experienced sales team members to perform list validation through telephone and email outreach. Some companies look to save money by using junior staff to pre-qualify opportunities. Whomever you choose, in a complex sale, the people making calls must know how to navigate through organizations to identify the right decision-makers, something only experienced professionals know how to do well. In addition, more experienced professionals know how to start a conversation when they reach someone on an initial call and ask the right pre-qualifying questions.
At ML, our market research team performs these functions for our clients. We get the conversation started by emphasizing to prospects how they stand out from competitors and why it would be valuable to set up a meeting with them.
We "dig through the weeds," so to speak – and leave well-polished voice messages.
Best Practice Tip: Use the validation process to warm up the audience for your sales team.
Design your outreach process to begin conversations that solicit interest and build trust. Don't forget to record the intel you uncover. All these actions will help advance prospects to the next sales cycle stage.
Your First Point of Contact Can Be an Invaluable Resource
Your initial point of contact in a company can help you identify not only the right individuals but their direct phone numbers and email addresses. The great resignation has elevated the importance of this step. More people are working remotely, so the main switchboard number is likely not as effective for getting to a decision-maker as having a direct mobile number. Additionally, companies are experiencing high turnover, so continuous outbound efforts help maintain an up-to-date, fresh, TAM.
Best Practice Tip: Uncover as much information as possible, including phone numbers and emails, to make it easy for your sales team to connect and engage quickly
The first people you connect with will likely be a receptionist or executive assistant. Less experienced salespeople don't realize how valuable these individuals are and the information they hold. Any contact can be a treasure trove of information. Ask the questions you would have asked the individual you were targeting. They may direct you to a more appropriate person, saving you time. Ask them also about what is happening within the company. Give them a high-level overview of your offering and ask for their feedback.
Remember, the more information you share with them, the more able they will be to determine if your offering is a fit for their organization. Build a rapport, and you will receive the information you need and may even be transferred directly to the person.
Best Practice Tip: Build a rapport with gatekeepers and assistants. These people are invaluable resources.
Be Creative and Compelling
Validating the list isn't just picking up the phone and having the same conversations repeatedly. Take advantage of this opportunity to warm up your audience. Leave compelling voice messages when you can't reach your audience personally. The voice messages you leave, conversations you have, and follow-up emails must be relevant to the person and their company to spark interest in your offering.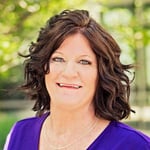 "This job isn't just picking up the phone and leaving the same message day in and day out or having the same conversations over and over again. We need to be creative from the moment we pick up the phone, to getting through gatekeepers, to accessing the extension of a decision-maker, to leaving compelling messages."

Teresa Block

Sales Manager
CASE STUDY
Building an Audience and Navigating a Dynamic Market
Our client (a leadership development firm that develops unique education and communication programs for organizations all over the world) needed outside expertise in three critical areas related to their sales efforts:
Concentrating the efforts of their Sales Directors on interacting with warm leads rather than cold calling.
Maintaining a list of changing decision-makers and other influencers in the target audience.
Crafting and refining messaging in response to the changing dynamics of the corporate education market and the intel received.
ML researched and developed prospect lists while continually updating contact information and nurturing individuals. We advised our client (using a focused, data-driven approach) on the viability of purchased lists based on accurately measured outcomes. In addition, we recommended adjustments to their messaging in response to results the team gathered from testing multiple messages with their target audiences.
The result? The leads the ML team generated in the first year resulted in over $2 million in new revenue for the client.
"We have leaned heavily on MarketLauncher to help us with our lead generation because it is so time consuming. They stay aware of the trends and shifts in our industry and help us develop strategies to answer these challenges. Also, MarketLauncher is incredibly responsive, and always extremely timely and accurate with updates. I can't think of any one time that we ever had to wait on them for anything." Director of Sales Operations
Leadership Development Firm
A Validated TAM is a Strategic Sales Advantage
If you have followed the preceding steps, you now have the strongest TAM list possible to support your sales efforts. Your qualified TAM will allow you to implement a Strategic Outbound Selling program that will get you in front of the right buyers sooner.
One last piece of advice: be sure to capture intel you collect along the way and update your list regularly. As we cautioned at the beginning of this Playbook, these lists change fast. You have invested a lot of time and energy into building the list. Invest the time to keep it current.