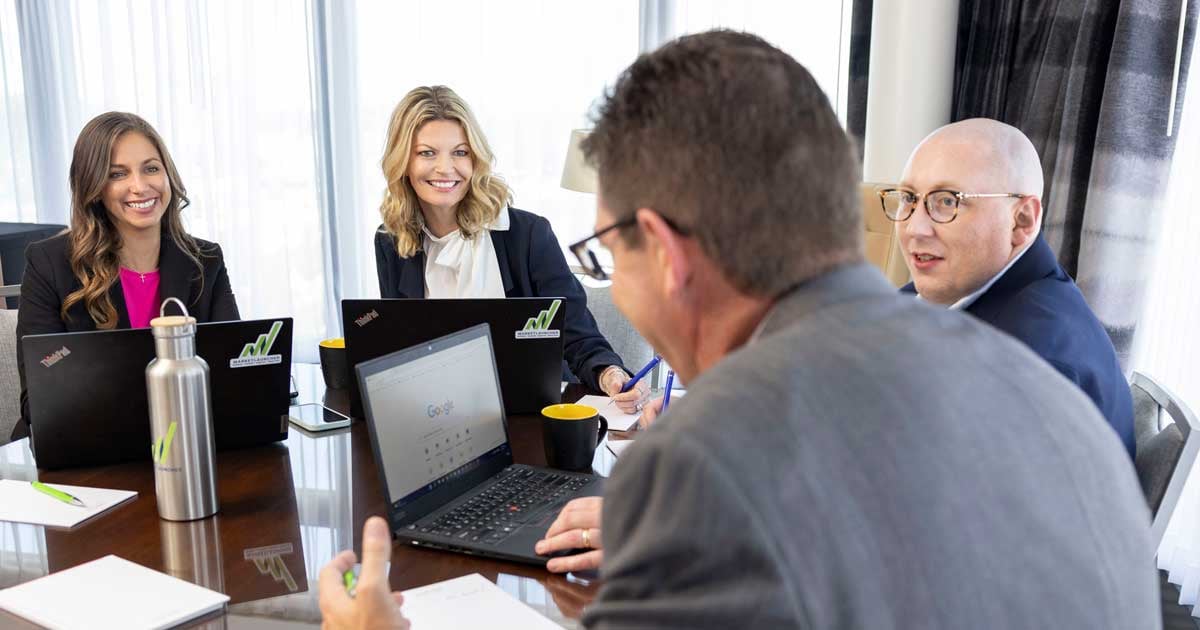 In January, during our annual planning sessions, like most companies ML set corporate growth goals. We talked about barriers to those goals (like the pandemic, the economic slowdown, and the Great Resignation) and how we could best overcome them.
That led us to a discussion about our strengths. At ML, we have many significant assets like our clients and FANS. But one in particular stands out from the rest… our people.
"Early in my career I realized that I wanted to surround myself with smart and interesting people, so I started a company where smart and interesting people would want to work." Lara Triozzi - CEO
ML became a 100% remote workforce by chance, not design. When we opened our doors over 20 years ago, I discovered that the people that best fit my vision were looking for flexibility in work location and the ability to set their own hours. They had earned their stripes after years in mainly corporate roles and were looking for better work/life balance. Little did I know that by setting up a work environment to accommodate that freedom, the candidates we attracted would profoundly impact our corporate success beyond providing outstanding service to our clients.
Here are the top two ways our incredible team influences ML's corporate growth.
#1. Our People Are Our Product.
Our people are ML's most marketable "product." The deep experience of our team members sets us apart from the competition. It helps us win new clients and retain existing ones.
"We did a formal search and talked to lots of other firms. We found that MarketLauncher is just in a different class, because of the level of knowledge of the individuals. There is just no comparison to the depth of how MarketLauncher works to truly understand what it is we are trying to position to the market, not just our features and functions but: How is it different? Why is it better?" – Marketing Director, Management Consulting Firm
When speaking with new prospects, we often hear that our team members' experience separates us from the pack and is one reason why they chose ML over another firm.
Sales and marketing professionals with an average of 15 years of industry experience in client-facing roles.
Data Scientists skilled in developing target audiences and spotting trends that influence sales strategies.
Content curators who build compelling messaging that helps open doors and build trust.
Sales Strategists focused on identifying the most effective approach and keeping the outreach program aligned with sales goals.
#2. Our People Are Strong Recruiting Tools.
While our flexible work environment is still a key reason we attract the best and the brightest, our people are influential in converting candidates into team members. We hear consistently from recruits that when they read the bios of our team members, they are impressed by the long tenures and rich experience.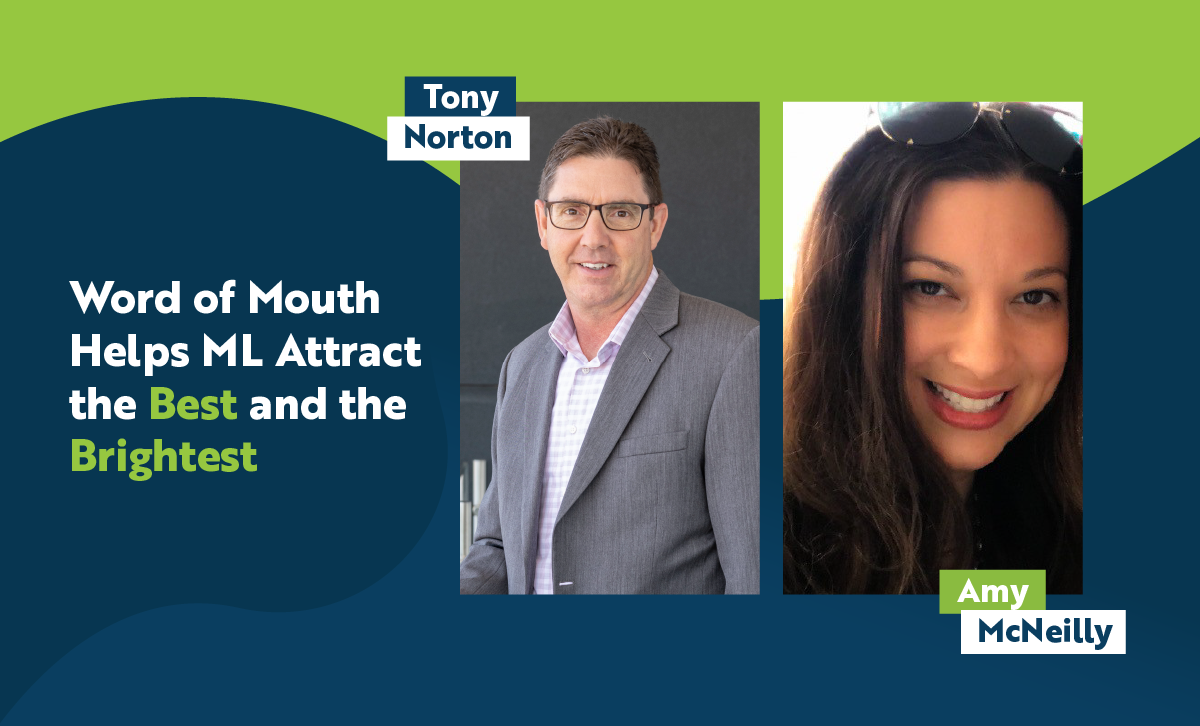 Our team members often assist our recruiting efforts by providing word-of-mouth testimonials.
And they are also a contributing reason for the return of team members who have stepped away from ML for various personal reasons.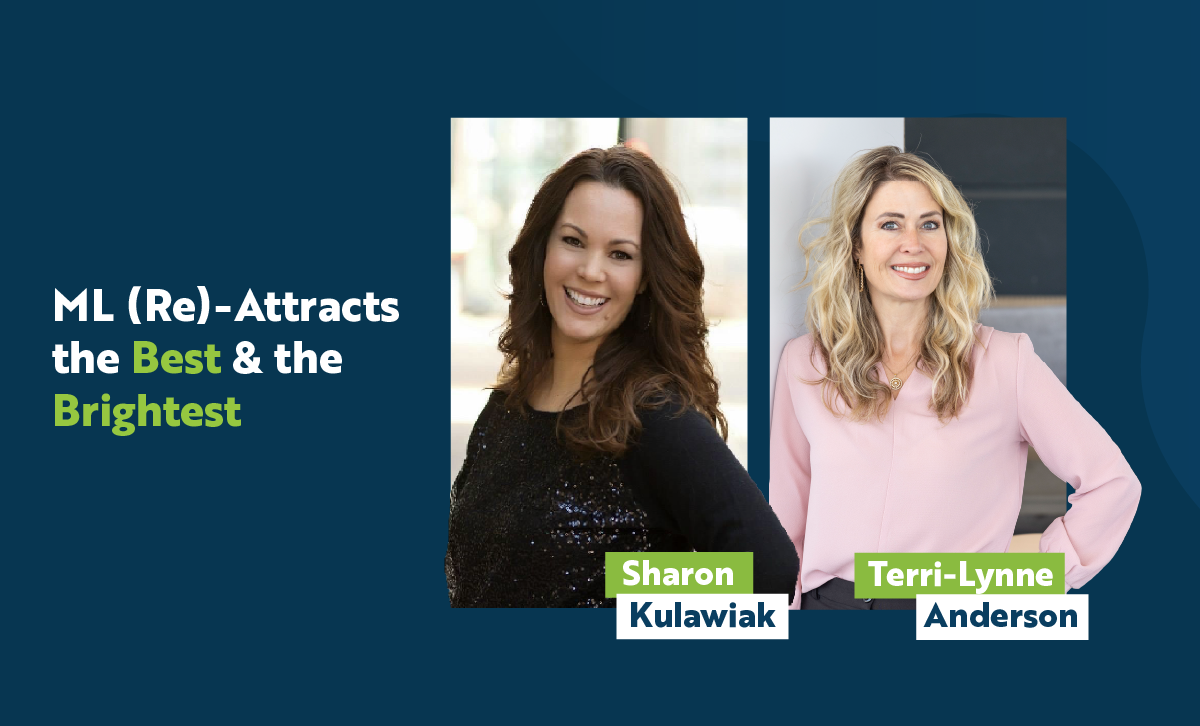 As the World Continues to Change, We Will Continue to Invest in Our People
As we move into the third quarter of the year, a look at our growth results to date highlights the impact our people have made.
Our Client Services team has demonstrated the trust our clients place in ML by already shattering their annual goal for client upsells.
Our New Business team set a new personal best in Q2 for the number of new projects within our FANS-base (former clients and referrals from strategic partners).
Our Operations team set a goal to innovate on new reporting elements and have set the bar higher for creative ways to use data to tell a story (more on that in a future blog).
At the beginning of the year, we implemented a new program called LEAP (an acronym for Leadership, Education, Acceleration, and Progress) to formalize our investment in our team's career growth and development.
Despite the Great Resignation, we have been fortunate. We have lost very few people, successfully recruited new team members, and had former employees return to the fold.
To ensure our people are well represented at the highest level of our firm, we added a new member to our leadership team.
Stephanie Kargel is a shining example of the high caliber of our employees. She joined ML almost 20 years ago as our first Sales Development Specialist after a successful career as a consultant with Deloitte and later a top 1% producer for  Robert Half International. Her outstanding performance and commitment saw her wear many hats over the years, taking on recruiting as our Hiring Manager, then Employee Success Manager, and now as Director of Employee Success.
We know how important it is to ML's growth as a company to invest in the success of each of our employees. Having Stephanie lead this effort at a senior level in the organization is an exciting opportunity for her, ML, and our entire team. There isn't a better example than Stephanie to show how a commitment to employees benefits our organization.
Read on for a selection of quotes from a few of our team members.
Until next time,
Lara
Select Quotes: