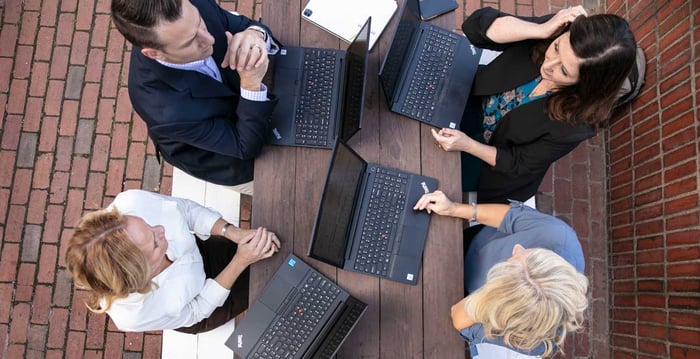 Last month, we introduced you to team members who work on the front lines for ML and our clients. This month, we focus on team members who work behind the scenes and have been instrumental in our 20-year success.
While these team members perform very different functions from the sales and business development roles we previously featured, they also have many similarities.
Each of these individuals has extensive sales and marketing experience.
They understand complex sales, b2b selling and Account Based Selling methodologies.
They reflect our core values.
And they are all dedicated to ensuring our clients' success.
Here's a glimpse into our team members Theresa Applegate, Brittany Garrison, Leslie La Chapelle, Allison Nakagawa, and Mary Alice Renners.
A Sampling of the People Who Make a Difference from Behind the Scenes

I started with ML in 2013. Like many of my colleagues, I was looking for a flexible environment that would allow me to work from home while my children were small. I saw a job posting for a remote-based role at ML that required a strong background in data and pounced on it. Data is one of my passions. I have a Bachelor of Computer Information Systems from Baker College.
The thing that really sold me on ML was reading the bios of management and other team members. I remember seeing their background information and thinking, "I want to work with that group of people."
I have held a variety of roles since starting almost a decade ago. There is no shortage of opportunities for career growth. Most recently, I was promoted to Technology Manager. I work with ML's Senior Vice President (Mary White) and VP of Operations and Technology (Erin Studstill) to help oversee our tech stack's planning, maintenance, and operation. This includes updating process documents, training team members on our technology, and identifying and recommending improvements.
Patience is an essential skill for this role. People learn things differently, and you need to be able to break down a process and explain it in a way that works for them.
Database Coordinator > Marketing Sales Coordinator > Sr. Marketing Sales Coordinator >Technology Manager
One of my favorite experiences was setting up a new data tracking tool. It was fun and satisfying pulling all the accounts together in one place to offer a real-time view so that we can track KPIs for each of our specialists. The process is evolving, and I'm looking forward to the next phase.
Another favorite is our annual Reindeer Games. Our Employee Experience Associate, Shari Bazemore, creates fun games that provide an opportunity to learn random, obscure facts about co-workers. It's a great way to bond with team members you don't get a chance to "see" every day. It's almost time for this year's game to kick off, and I can hardly wait! We have a lot of new people I'm anxious to learn more about.
I am ML's Research Manager. I work with Erin Studstill, our VP of Operations and Technology, and our Sr. Data Managers to manage all research needed for our existing clients and internally to support our Market Research and Sales Development Specialists.
There are many things about my position as a Research Manager that I enjoy especially digging into my work and finding the information needed to make an account successful. Erin is a great mentor, and I have learned a lot from her about my Research Manager position and leading others.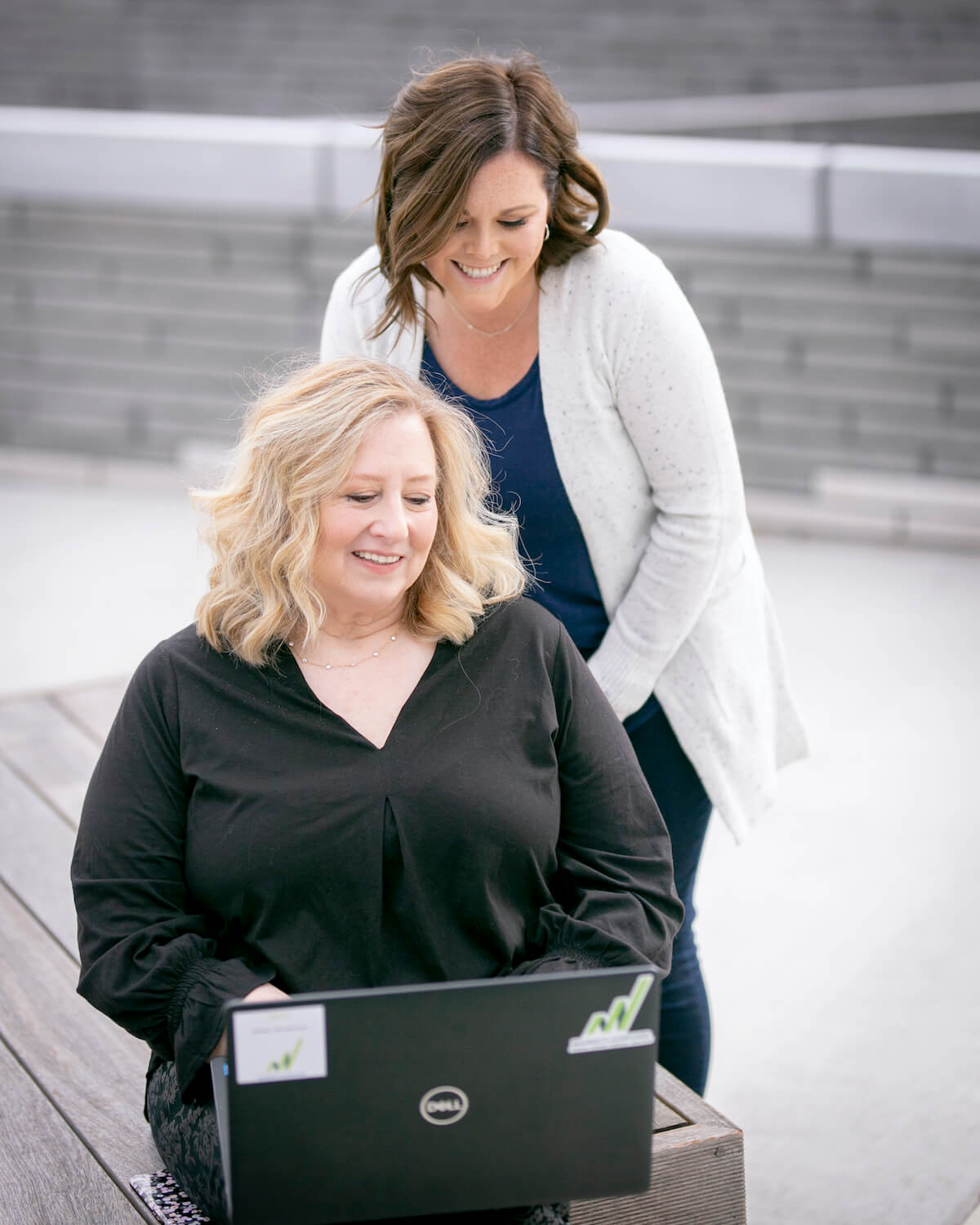 Some examples of the types of research I've conducted and projects I engage in are:
Market sizing for new business proposals
Participating in client strategy calls
Pulling target lists
Researching a new market or vertical potential for clients
Providing specialized support as the Marketing Sales Coordinator for one of our larger clients
I came to ML seven years ago when a colleague informed me of an opening. During my interview process, I met with many people on the leadership team. Everyone was kind, welcoming and painted a picture of a healthy and inclusive working environment. They had all been with ML for many years, which spoke volumes about the company and its culture. I was excited to be a part of the ML family then and even more excited and proud now.
ML provides a flexible working environment which makes balancing home-life and work-life more successful. When working remotely, you must be dedicated and self-disciplined.
The team is spread around the country and even the world. Yet, despite that we have all managed to bond and get to know one another. Even with all of the growth ML has experienced this year, we have all become closer. My favorite memories with ML are the simple ones – getting to know each other on a more personal level and working together as a team to accomplish the end goal. It has also been exciting to watch ML grow and expand. I'm proud to be a part of that, and it's been a joy to welcome so many new people that have quickly become a part of our ML family.

When searching for a remote job, I came across ML's website. ML was precisely the type of company I was looking for! I wanted to work from home to have the flexibility to volunteer at my kids' school and be more involved in their activities. I was also impressed by the employees' backgrounds and years of experience, which were similar to mine.
At the time, there weren't any positions open that fit my skills. Shari Bazemore and I stayed in touch off and on for a year until I was hired. I honestly didn't think I would hear back since there wasn't anything available, but Shari responded every time I checked in. She was pleasant and personable and a great representation of ML's culture. She provided yet another confirmation that ML was the right company for me.
I am a Marketing Sales Coordinator on the Operations team. I help support the Sales Team through handling the distribution (and sometimes writing) of emails to prospects and ensuring databases are accurate and up to date.
With ML's recent growth and because I was looking for additional challenges, I've gone from supporting 6 clients to as many as 12. To be successful in this role, you must be capable of juggling multiple tasks for multiple clients. Communication with various stakeholders is critical (especially when working remotely.)
I love it when my diligence and the insights uncovered help the sales team book appointments.

I'm new to ML, having just started a few months ago. I was attracted to ML and its remote workforce culture that offers flexibility to balance work and personal schedules. For six years before ML, I was one of just a few remote workers at my company. That was challenging as they were not structured around a remote work environment. I can't count the number of meetings where I missed the first half because they forgot to dial me in. That is not the case here at ML. They understand the unique needs of a remote workforce and have established programs and processes to ensure our success.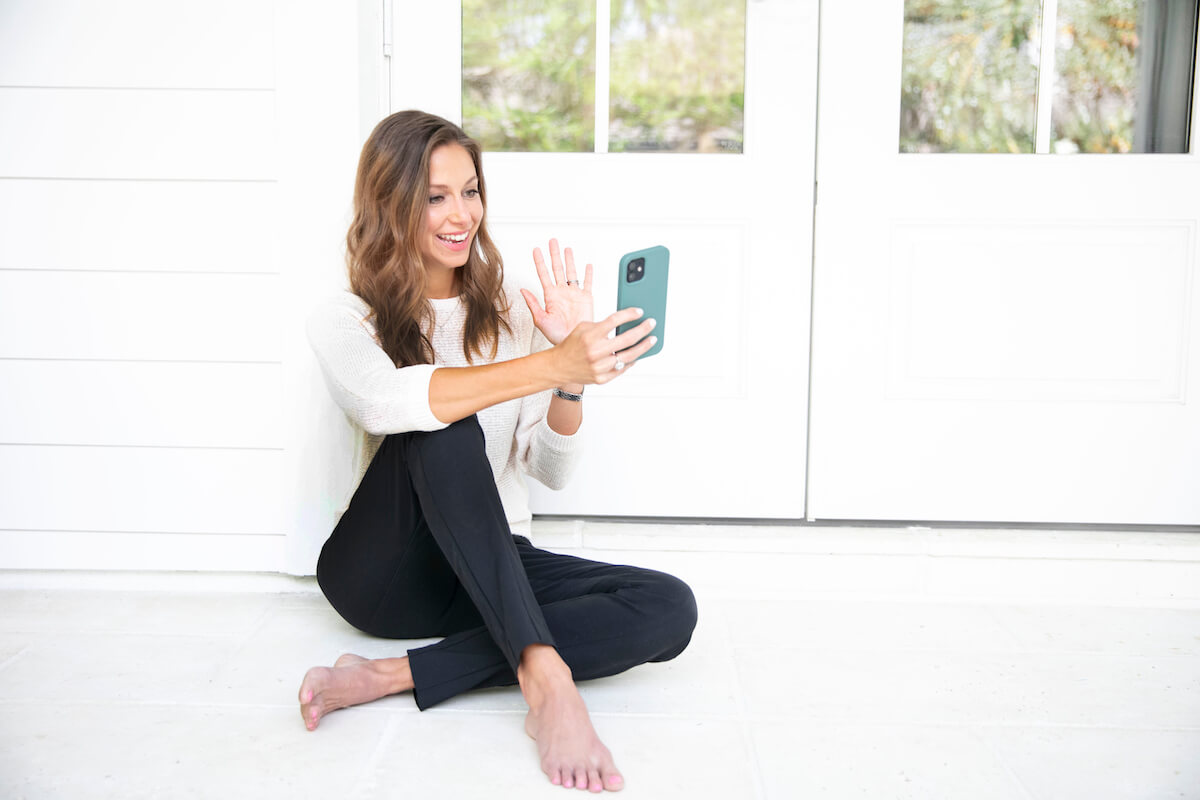 MarketLauncher employee on a zoom call.
As Senior Data Manager, I am involved in data integrity, executional strategy and process, and analysis of results. I think it is interesting how all the elements layer together to create a successful outcome. I enjoy having the opportunity to apply my analytical skills to look at datasets and pick out trends.
In the world of complex sales, you must have the right (and strong) messaging in place for the right target market to be effective. The work I perform ensures we are measuring and tracking the results of our messaging to validate that we do.
I am working on a report now for a client that had a successful program in place, but they wanted ML to focus on the least successful portion for the remainder of the project. It was fun to dig into the data and carve out intel to help us re-strategize.
As I mentioned, I've only been here for a few months, but one experience has meant a lot and confirmed that I made the right choice coming to ML. I think it was my first month here that I received a handwritten card from Virginia in my mailbox. It was a note from Client Services Manager Ryan Gajdos welcoming me to the team. That was pretty cool. It's a nice personal touch especially given the remote environment.

As a Data Analyst, I work on multiple accounts in different industries such as healthcare, medical device manufacturing, and digital advertising. I develop and maintain HubSpot platforms for each client which we optimize for sales lead development. I also collect, analyze, and report on meaningful data to help our clients make sage tactical decisions.
The role requires critical thinking, data visualization, and collaboration with the team to ensure that clients have the most accurate, clean, and robust data. Then, I take the data and turn it into a clear, concise, and compelling narrative. I enjoy interpreting the data to tell a story that helps clients make informed decisions.
I learned about ML through a friend (and Daisy troop co-Leader) in Germany, Vice President of Business Development, Dyan Klein. I had a rewarding career in previous roles as a Brand Manager and Executive Director but had taken time off while my children were small. My youngest daughter was entering kindergarten, and I was contemplating returning to the workforce. Dyan asked me to send her my resume, and the rest is history. I have now been with ML for 11 years.
I love that I was one of ML's first international hires. I have lived in Europe for the past twenty years, and I enjoy helping ML develop the European market for our clients.
Next Month, You Will Get to Know Our Client Service Team Members
In my last blog, I introduced you to team members on our front lines, and in this blog, you heard from representatives from some of our "behind the scenes" crew (Theresa, Mary Alice, Brittany, Leslie, and Allison.)
In my final blog of the series focused on celebrating the people responsible for ML's 20-year success, you will hear from Client Service Team members:
Until next time,
Lara