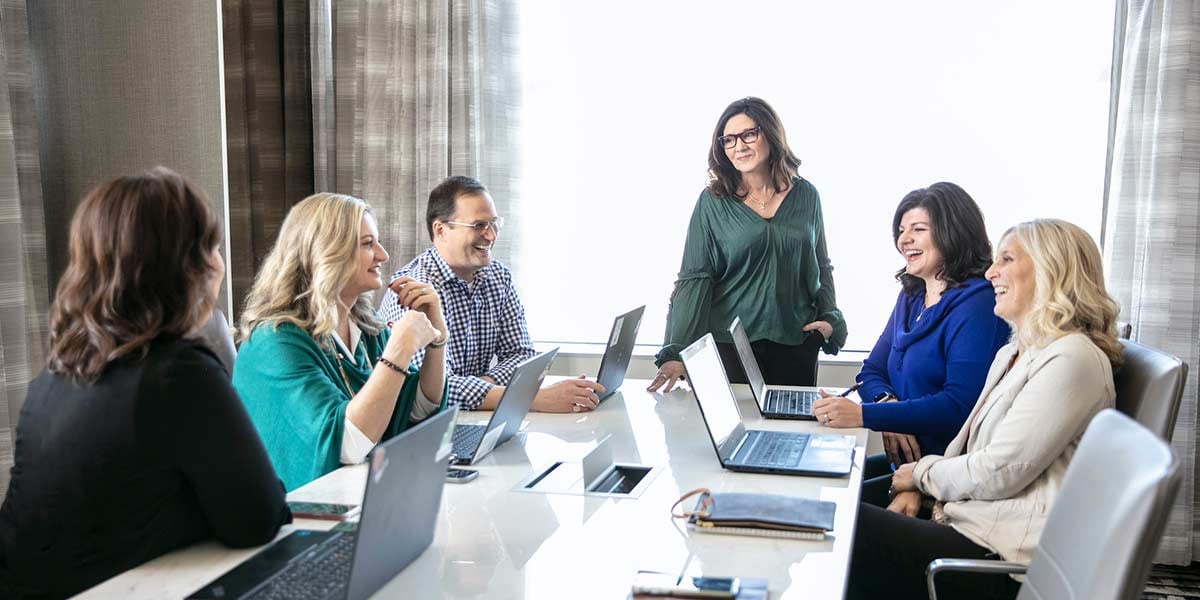 At the end of 2021, ML's executive team came together for our annual look back / look forward strategy sessions. In those sessions, we practiced what we preach to our clients:
Gather your data
Analyze your data
Act on what your data is telling you
The data validated three things:
We grew at a rapid pace in 2021.
Our clients continue to be our best advocates, expanding their relationships with us and introducing us to new opportunities.
We have an outstanding team of individuals across every role in the organization who are responsible for our success.
We came away from the sessions with many great insights and plans for the new year. One of particular importance is our commitment to investing internally in our outstanding team members' career growth and development.
This investment will ensure we do not stray from our company values. It will also elevate the level of service and support we provide our clients and keep us on our corporate growth trajectory. It will help us ensure that when we come together at the end of 2022, we will have been able to scale the efforts that drove success in 2021.
With that in mind, we set ML's theme for 2022 as LEAP, which is an acronym for Leadership, Education, Acceleration, and Progress.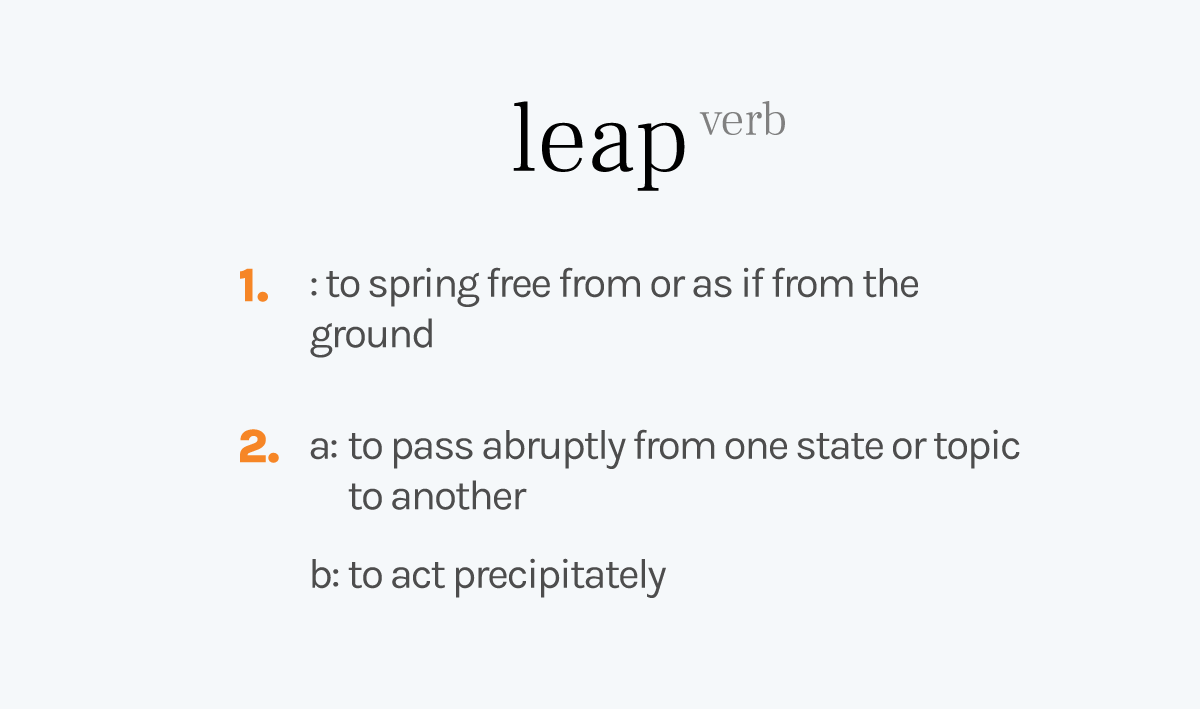 Leadership:
ML's environment attracts natural-born leaders. This is one of the many benefits we have found from a long-term remote-based work environment. We attract the best and the brightest individuals looking for a flexible work environment that allows them to flourish personally and professionally.
Mary White is a great example. Mary is ML's Chief Operating Officer. She was promoted to this role after a string of outstanding accomplishments since joining ML in 2005.
Mary's Motto: Wake up. Kick Ass. Be Kind. Repeat.
Mary started with us as an Outbound Marketing Specialist, working 10 hours per week part-time. Before ML, she was a news reporter which, turns out, made her a natural fit for marketing and sales. Mary says, "I went from collecting information for news stories to connecting with decision-makers, understanding their needs, and keeping them engaged."
Mary excelled so consistently that, as her personal life changed and she was ready to take on more career responsibilities, she was promoted through our ranks into leadership roles in operations and ultimately to COO.
Mary says, "I feel blessed for what ML has provided my family and me when it comes to freedom, flexibility, and career opportunity. There are plenty of remote work environments, but ML sets the bar high and has proven to my children that, when you have a great company and a solid work ethic, you can be successful in both your career and as a mom."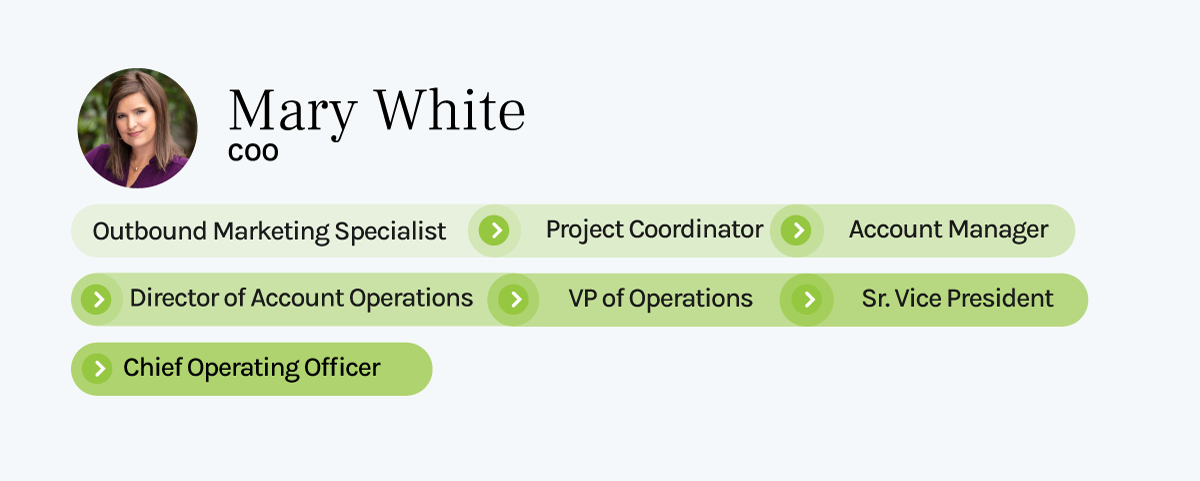 This year, we are looking to the future and investing in leadership training so that more team members like Mary can take their careers at ML to the next level. We have always tried to promote from within whenever possible. As ML continues to grow, we want to give our current team members every opportunity to acquire the necessary skills to LEAP forward right along with us.
E

ducation:

One of our firm values is "Improvement." The people who thrive in our environment are naturally curious and looking to continually learn and grow. ML's commitment to team member growth is one of the things our people consistently tell us attracted them to ML. In 2022 we will feed that curiosity by providing new educational opportunities. Areas of focus will include:
Mastering our supporting technologies like HubSpot, ZoomInfo, Microsoft TEAMS, and Power BI.
Evolving sales and marketing techniques and taking full advantage of opportunities offered by our partners like HubSpot's annual Inbound conference.
A

cceleration:

ML is currently operating nearly 2-years ahead of schedule on our 5-year plan. Because of that, we have had to accelerate many projects.

Several team members whose performance is directly responsible for our accelerated growth have moved into higher-level roles and taken on more leadership responsibilities. While these team members have always excelled, these latest moves offer an opportunity to stretch beyond their comfort zone and take their careers to the next level.

ML believes an investment in leadership development will have a strong ROI.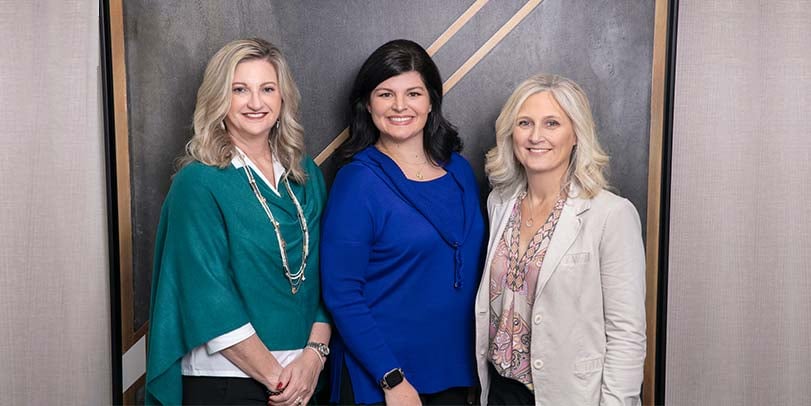 P

rogress:

At ML, we are very metrics-driven. Every program we execute for our clients has a set of KPIs that we constantly measure to identify ways to improve or optimize the results. We carry that same sensibility into our own corporate management style where we also apply a set of KPIs to measure success.

We also use Gallup StrengthsFinder to tap into individual MLer's strengths. The essential belief behind using StrengthsFinder as a management tool is that when you focus on a team member's strengths, it is a way to help them progress and leap forward in their careers.

When a manager focuses on helping team members leverage their strengths versus trying to fix weaknesses, they achieve more progress.

Being open to understanding someone's strengths also helps you view situations from their lens, providing a broader perspective which enables you to make progress faster.

We have very talented people on our team, and we are always looking for more

As we LEAP forward in 2022, we are looking for professionals experienced in a complex sales environment, confident speaking to senior executives, and looking for the flexibility and balance that a remote workstyle affords.

Check out our current openings—these range from part-time Specialists to part-time and full-time management positions. Come grow and LEAP with us!

Until next time,

Lara