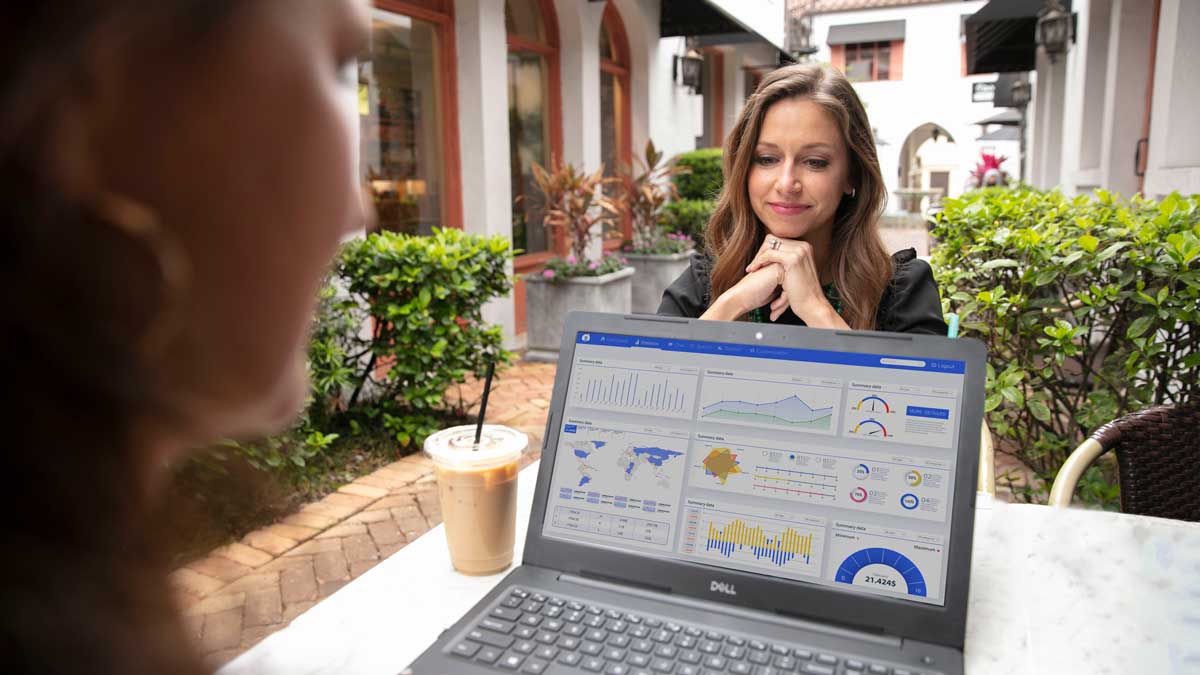 Market expansion is a strategy companies use to grow business and find new revenue. Conducting research to gather market intelligence before you decide when, where and how to expand will help you evaluate opportunities and make informed decisions.
What is Market Research?
Market Research is a process designed to capture, analyze, and assess the potential opportunity of a given market. It involves gathering data from multiple sources, including speaking with potential buyers to obtain intelligence that you can use to determine your best go-to-market strategy.
According to our partner,

HubSpot

, "

Market research

is the process of gathering information about your business's

buyers personas

, target audience, and customers to determine how viable and successful your product or service would be, and/or is, among these people."
What is the First Step in the Market Research Process?
Your Market Research program must be intentional to be effective. Determine precisely what you are trying to achieve and set goals before you start. Unfortunately, many companies fail to take this essential first step.
Market Research programs can answer critical questions related to growth strategies while simultaneously identifying new business opportunities. Your goals may include:
Assess the market's needs, pain points, and drivers
Gain competitive insights
Explore market appetite and pricing strategies
Evaluate brand awareness
Identify potential partnerships
Explore new growth verticals or geographies
Assess market opportunity and potential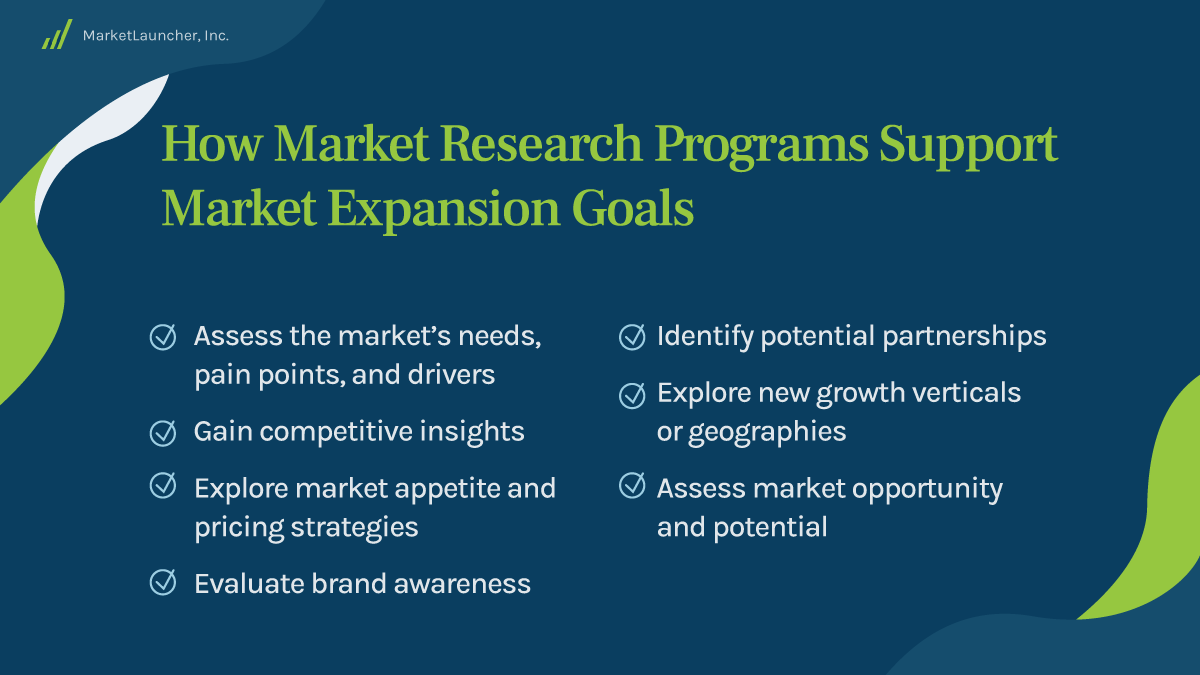 5 Examples of Market Research Programs That Support Market Expansion
1. Medical Alert Service
A leading innovator of medical alert services implemented a Market Research program to re-engage with healthcare professionals who had gone dormant and uncover net new opportunities. 1,200+ new product fulfillments within two years resulted from the approximately 500 new referrers identified from the Market Research.
2. Government Software Provider
Before launching its Sarbanes-Oxley solution, a government, risk, and compliance software provider needed to understand the competitive landscape. They built a Market Research program with this as the primary goal, but also to identify prospects that would have the highest probability of converting to sales opportunities. As a result of the market assessment, the client set a two-year forecast and created a prospecting outreach program that resulted in significant market penetration. This effort was instrumental in leading to the company's acquisition by Wolters Kluwer.
3. Engineering Firm
An engineering firm needed to assess market readiness for a new service. Interviews were conducted with 35% of the identified total addressable market. The data uncovered provided a comprehensive market assessment, including recommendations and strategies for bringing the new service to market.
4. Civil Engineering Firm
A civil engineering firm was considering expanding into new geographic markets. Their Market Research program included a comprehensive assessment of the public and private sector to identify key indicators relative to growth strategies in each of the selected markets under consideration. The program helped determine and prioritize the locations that afforded the best new market expansion opportunities.
5. Aerospace & Defense Consulting Firm
A provider of consulting services to the aerospace and defense industry used Market Research to improve its penetration into an important top-tier account. The program uncovered gaps in capabilities that the firm was able to resolve which created new revenue streams. The program also provided competitive intelligence and feedback on prior work conducted for its client.
Invest Now in Voice of the Customer Programs to Support Market Expansion
If market expansion is part of your 2022 growth strategy, consider investing time now to conduct Market Research. Our Voice of the Customer overview brochure contains detailed examples of how other organizations have conducted Market Research and other strategies to support market expansion goals, including the ROI they have uncovered as a result.
And feel free to reach out to us. We would welcome the opportunity to speak with you!