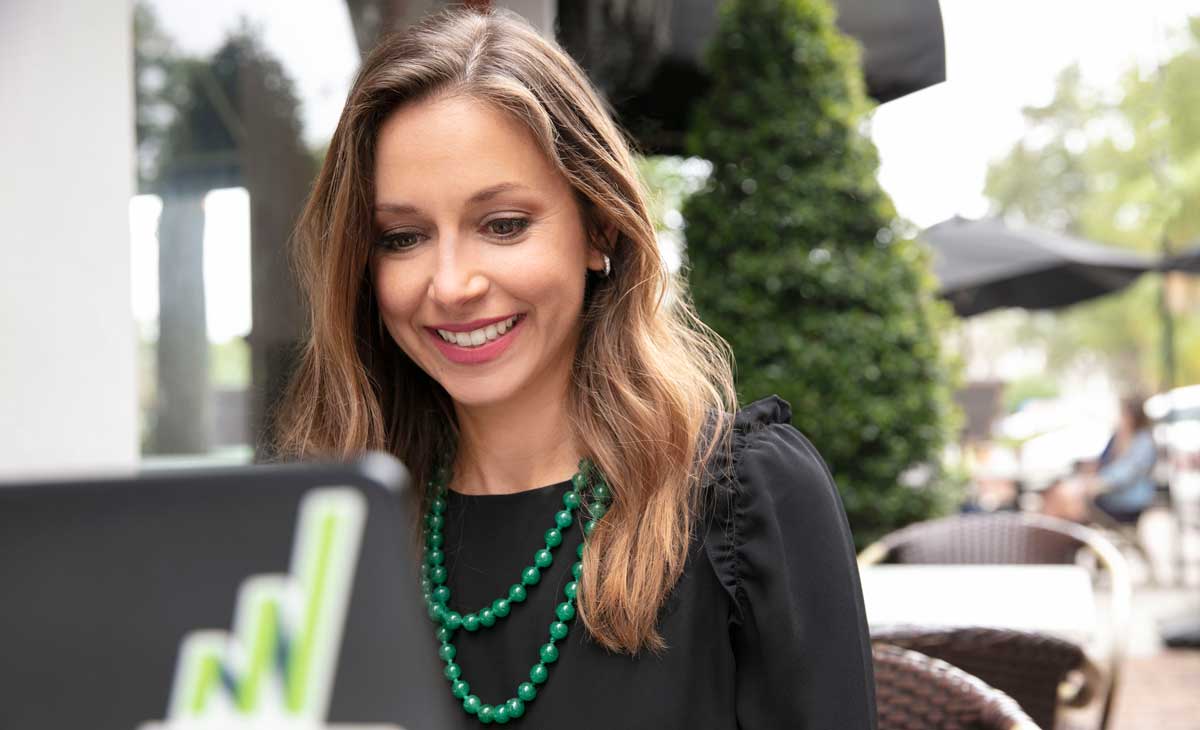 ML is seeing a significant rise in demand from several industry sectors and we are ramping up our in-house expertise to help our clients capitalize on the increased opportunity.
Lara Triozzi, ML's CEO, says "Advancements in healthcare and life sciences, especially innovations in medical technology, have created a very hot market for companies who support this space. We are seeing an increase in need for our services to assist these companies in accelerating their go-to-market strategies. The ML team has always had deep knowledge and experience in healthcare, but we are extending that expertise to ensure we meet the rising demand."
Consistently for years, ML has seen about a third of our client base represent the healthcare space. Within the past year that has shot up to 60%. Combined with the fact that our total client base has grown 80% in the last year, it means we have tripled the number of clients we are working with in this market.
We are seeing high interest in products and services that improve the patient experience and drive better patient outcomes. COVID accelerated some innovations that had already been on the rise. In particular, telehealth and remote patient monitoring are top of mind among healthcare executives.
Subject Matter Expertise Helps Connect Technology to Healthcare Providers
Having a roster of healthcare and life sciences subject matter experts available to speak with potential buyers about the solutions our clients offer is proving to be very beneficial.
Tori Van der Geest is one new team member who is helping ensure our level of service keeps current with all these advancements. Says Tori, "My career in healthcare included working in radiology departments, specialties like urology and orthopedics, and also supporting general practitioners. This was before telehealth and remote patient monitoring but of course the pace of change in the healthcare industry is quite fast. I loved it."
Tori adds, "When I decided to make the leap to the medical sales side, it was important for me to continue to work with medical technology leaders and leverage the knowledge I've gained in this field. ML provides me that opportunity. It's incredibly exciting to hear from my clients, and the medical professionals I speak with on their behalf, how far technology has come in this space and what's new on the horizon.
"One thing that I find especially gratifying is hearing that healthcare professionals working to deliver the best patient care possible from diagnosis to treatment are having some of the pressure alleviated by advancements in technology."
Michelle Loughery, another strong addition to the ML team, has a background in medical device manufacturing. In her more than 10 years supporting that sector Michelle saw technological breakthroughs on a regular basis. "It was really exciting to see innovations to help with the placement of needles, whether for peripheral nerve blocks, blood draws or IV catheters. I was very proud to work for companies who understood the needs of clinicians as well as patients and strove to 'diagnose right the first time'", Michelle says.
Having worked remotely before COVID, Michelle had no trouble adjusting when pandemic protocols drove many employees to do so from home. She adds "I had the discipline that working virtually requires and really enjoyed that model. When I began to look for my next challenge, I was at first drawn to ML's career opportunities and outstanding culture, yet it was their 20+ years' experience pioneering the remote workforce that really sold me. The ability to stay connected with industry leaders and remain current with their innovations was the icing on the cake."
Staying plugged into advancements is an added bonus of her new position. Michelle says "A company one of my previous employers partnered with is a leader in medical device technology and coincidentally I am engaged with them now in a slightly different yet similar role with ML. They have gone on to invent many more new technologies (COVID ramped up the need to an even higher level) which is a great thrill. Seeing all of the innovation, both for remote patient care and more traditional 'in person' care, keeps me interested and engaged."
Dr. Alan Pitt* is a Professor of Neuroradiology with Barrow Neurological Institute. He understands how technology can improve the way we care for each other but also the barriers that often inhibit its adoption.
He has extensive business and technology experience having started companies in medical imaging and identity management, as well as involvement with artificial intelligence and telemedicine, the latter for over 15 years. This combination of experience makes him uniquely qualified to bridge the gap between technology vendors who have a product or service that can help patients or make healthcare providers' roles easier and connect them with those healthcare providers.
Says Dr. Pitt "There are many companies out there that have built a potentially great product or service, but who aren't doing the greatest job bringing it to market. Oftentimes, these innovations are born from a personal experience without the developer having the knowledge of the healthcare industry or business processes (especially selling) to take it to market properly. At the same time, there are healthcare providers at a point in their lives where they are looking for a change and to perhaps even retire, potentially taking all of their knowledge and expertise out of commission."
Dr. Pitt is working now to help stop that "knowledge leak" by educating healthcare professionals about opportunities to apply their expertise and continue to make a difference as they move into new careers. He says "I see this as an opportunity to transition care providers and the knowledge they have acquired in their years of service into an entrepreneurial role. They have seen first-hand processes that are broken or products that are weak or not yet available. This is an opportunity for them to apply their knowledge to help these companies bring important innovations to healthcare."
Disruption Breeds Innovation and Opportunity
It's not just the healthcare and life sciences sector experiencing significant new opportunity. "Artificial intelligence, machine learning, cyber security, biometrics . . . these are all areas where we are seeing the potential for higher demand across manufacturing, transportation, financial services and retail" adds Lara.
A year of disruption has spurred newly defined needs and long-term industry players are adapting their offerings, while start-ups emerge with new innovations.
One example where we are seeing this play out is in the education space. A long-term player in the assessment testing space has adapted to accommodate the need for remote testing as well as created assessments to establish new benchmarks after a year of disrupted learning. Yet another start-up looks to bring technology to under-served populations in higher education.
ML is responding by ensuring our team has experience in these markets, as well. Says Lara, "The first half of the year has seen significant growth for ML spurred by our focus on serving our clients to the best of our abilities. Our unique corporate culture (specifically our remote workforce and work hard / play hard philosophy) helps us attract sales and marketing experts who want to leverage their experience in a flexible environment. This is a key reason why we are able to attract seasoned professionals, many with more than 20 years of experience in senior roles."
Lots of Opportunity at ML
ML employs a very strict process to make sure we hire the best and the brightest. Candidates are short listed by a hiring management team and then go through multiple interviews.
SVP, Mary White says, "I've been told by candidates we have one of the most challenging interviewing processes they've ever experienced, and I consider that a compliment. Those looking to work at ML complete a written questionnaire, interview with 4 to 5 individuals and, depending on the position, they also prepare an example report or presentation. As we build out our team, we look for those who will fit in with our work hard / play hard, fast paced, challenging yet fun, flexible culture."
If you know of someone who might be a good fit for the ML team, encourage them to check out our Culture & Careers page.
***
About Dr. Alan Pitt
Over the past 15 years, Dr. Pitt has been an advisor to large healthcare systems and state government. He has functioned in a myriad of rolls including founder, advisor, board member and executive for several small to mid-cap companies in the health IT and device space. This includes cloud based imaging, robotics, telehealth and AI. Dr. Pitt was the CMO of Avizia prior to their exit to American Well. He is the CMO for Cloudmedxhealth, an AI company focused on predictive analytics for disease management. This company recently created a dashboard used by the National Governors Council for reopening based on both health and social determinants down to the zip code level. His new company, www.vitalchat.com, allows ubiquitous and touchless telehealth. In addition to successfully exiting multiple ventures, he has 3 patents (1 in health IT, 2 in device). Dr. Pitt has been a national speaker on issues related to cloud based computing and healthcare. He is an Adjunct Professor at the University of Arizona School of Public Health.
For more information, https://www.linkedin.com/in/alanpitt)