MarketLauncher is excited to announce the promotion of three long-term employees: Michelle Haarde, Erin Studstill and Terri-Lynne Anderson.
This was a challenging year for many of our clients. The hard work of these three individuals is a testament to their dedication to helping our clients achieve success. Each showed extraordinary strength and tenacity during this roller-coaster-ride of a year, and consistently demonstrated our core values.
2021 is ML's 20th anniversary. Michelle, Erin and Terri-Lynne join Dyan Klein in Director-level roles which will position MarketLauncher for growth as we continue to deliver outstanding results for our clients in the years ahead.
Michelle has been promoted to Director of Client Services. Michelle started at ML in 2012 as a Sales Development Specialist, moving into a hybrid role as SDS/Account Manager and most recently to Manager of Client Services. Michelle's calm and confident style puts ML in a class of its own, positioning us as an extension of our clients' teams to help lead them through the pandemic and to success.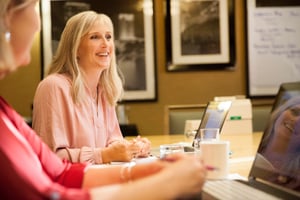 Michelle's leadership, commitment and perseverance were key to helping our clients adapt this year. Her "yes we can do it" attitude and ability to go from client call to client call every day and never miss a beat is an example of her tremendous work ethic and organizational skills that impress anyone who works with her. It's an exciting time for Client Services as we look to add a new Client Service Manager and Sales Content Writer who will both report to Michelle. Congratulations Michelle!
Erin has been promoted to Director of Account Operations. Erin started at ML in 2013 as a Project Manager and later moved into the Manager of Account Operations role.
Much has changed in the Operations department, especially in the last three years, and Erin has played a key role. Erin's ability to learn new software and build effective processes is outstanding. Under Erin's leadership, her team set up 20 client CRMs in less than 90 days.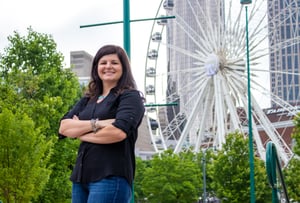 She continues to help ML Achieve and Improve when it comes to our technology, reporting and data – both internally as well as externally. A main goal for the operations team is "real time data" for everyone and Erin was key to making this happen through our transition to HubSpot and Databox. She has set up data boards that enable us to track performance in real time which has helped improve our overall performance as well as that of our clients.
Erin is known for quoting William Edwards Deming's saying, "Without Data, you are just another person with an opinion". That quote is on our presentation slides to show clients how important real time, accurate data is to ML! Like the Client Services team, it's an exciting time for the Operations department as we look to hire a Data Manager to report to Erin and join her team that includes our Data Analysts and Marketing Sales Coordinators. Congratulations Erin!
Terri-Lynne Anderson
Terri-Lynne has been promoted to Director of Specialist Talent. Terri-Lynne started with ML in 2012 as a Sales Development Specialist, moving to a role as Sr. SDS and most recently Manager of Sales/Talent Management.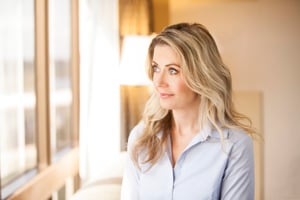 In any given month, Terri-Lynne supports as many as fifteen client accounts, attending collaboration calls, holding best practice calls with specialists, and onboarding new specialists and new clients. Terri-Lynne represents firsthand that ML is a seasoned expert you can trust. She is known for telling her team to smile when making calls to exude fun and positivity. She loves to collaborate and find new ways to turn a "no" into a "yes".
The Specialist team is also expanding with several new hires in Q4 and more to come as ML continues to grow. Congratulations Terri-Lynne!