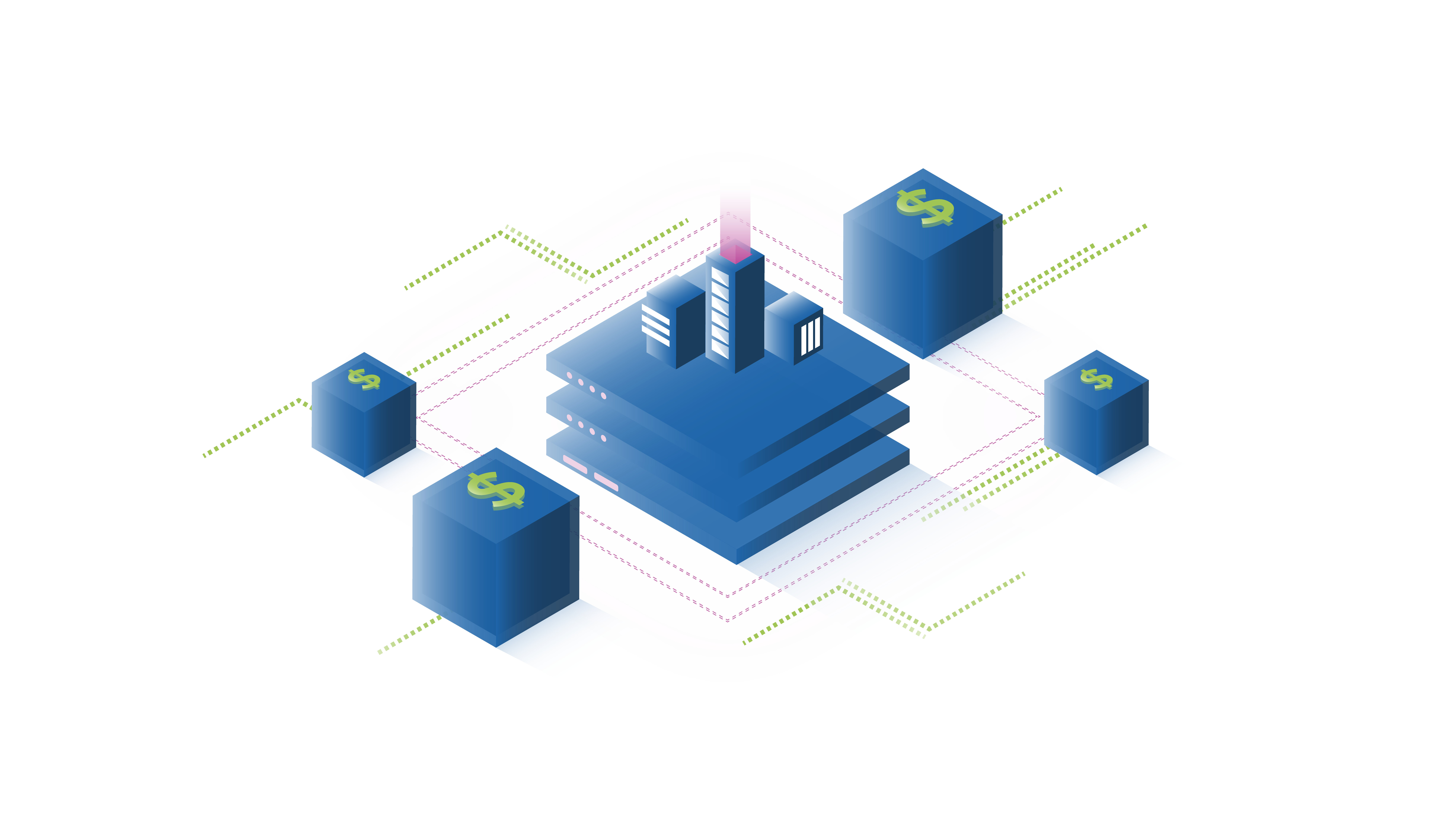 It's no secret that selling is about building relationships. Prospects and customers want to know that you can speak to them one-on-one and in their language. But personalizing your sales tactics for each decision maker seems like no easy feat, and you can no longer rely on gut feelings or word-of-mouth around the sales team. That is where sales data analytics come in.
When you take a data-driven approach to your sales strategy, you leverage customer intelligence and analytics to better understand the way your prospects think. Thus, you can connect with them on a more human level.
The term "big data" is intimidating for many sales teams because it makes them feel like their data is simply too much to handle. However, while there are virtually thousands of data points to capture, the latest tools are actually making it easier than ever to analyze them and use them to make more meaningful connections with prospects.
Becoming a data-driven company can be intimidating at first, but it's important to view the process as an evolution. This blog breaks down how sales data analytics can empower your team to build deeper relationships with potential customers – and it's easier than you think.
Discover How Data Helps You Reach Your Prospects
When it comes to lead generation, data analytics is vital to uncovering just the right touch points, cadence, and messaging that turn sales opportunities into wins. Start by identifying the analytics that are most valuable to your business and which departments will be in charge of implementing them. That will set a strong foundation for analyzing data month-over-month and delegating action steps across your team in a systematized way.
You can also better understand your prospects by grouping data. When looking at your full target market, what commonalities do you find? Can you categorize your list in terms of titles, industries, locations, or company size? Whatever insights you uncover, you will likely find that these different groups require diverse approaches at every stage of the sales funnel.
Sales Data Analytics In-Action
For example, let's say your list of prospects include both startups and global brands, each with unique needs and challenges. You may find that your first attempt at outreach to a startup lands on a verifiable decision maker, and they are quick to close the deal because they have a small, lean team of stakeholders.
On the other hand, the global brands who are seeking a complex sale are rarely your first point of contact. Instead, you connect with an HR rep or office manager who doesn't involve a decision maker until later in the process. The data has spoken, and it shows that your technique for startups will not work for this group.
When targeting large companies, perhaps try following up a few weeks after your first touchpoint, so they have time to gather the information they need and deliberate with their team. You might even follow up with an email sequence that keeps you front-of-mind until that next phone call. By using analytics to drive sales in this instance, you are being considerate of your prospect's time and process.
Explore All of Your Data Resources
Whether you know it or not, you already have heaps of data on your customers pouring in from your website, management platforms, blog, email marketing tools, and more – and all of it can be used to take a 360-degree view of your customers and how they think.
Take a look at your CRM, sales enablement tools, and marketing automation platforms. Do they allow you to combine predictive and automated analytics, collect meaningful data, and automate your action steps?
How We Harness Data Analytics
We use Hubspot to align our marketing and sales efforts and to keep an eye on everything from our sales pipeline to our website traffic. When using B2B sales data, it allows us to map content to our buyer's journey and track its performance in easy-to-use, customizable dashboards.
Not to mention the deep dive we take into the metrics behind our clients' sales efforts, including lead pipeline conversion, email performance, touchpoints, and month-over-month growth. Hubspot even lets us track conversations across marketing tools to uncover the full context of every interaction.
If you're looking for insights on what numbers you should be tracking, HubSpot published the ultimate guide to sales metrics that will get you off to a good start.
Combine Sales Data Analytics with Market Research
Speaking of resources, we also use a suite of research tools to capture market intelligence and assess the needs of our audience. One such tool is Wonder, a research platform led by a team of global analysts that collect intel and strategic knowledge about virtually any topic.
Sales Data Analytics Meets Research
When a medical device company specializing in laser technology asked us to develop an outreach campaign focusing on different geographic areas, we hit the ground running in two of their "model markets," California and Texas. After hundreds of touch points, we were surprised to find that the lead funnel progression was different across locations.
Why? Were the clinicians in LA just more reactive to laser technology than those in Dallas? We turned to Wonder with this question and got an interesting response. Turns out, there weren't many stark differences between the clinician groups when it came to their location. However, they did catch this golden nugget – those who did not have an updated digital presence were less likely to adopt laser technology at their practice. Therefore, we could identify the more tech-savvy clinicians who had a higher likelihood of accepting our clients' product.
While this didn't quite solve our mystery of the different markets, it certainly gave us valuable intel that we used to hyper-target the right decision makers.
With a better understanding of the market, we dove back into the numbers to see just how many touch points were being hit across locations. We discovered that in LA we had reached out at least twice to every prospect before reaching a decision maker. This was not the case in Dallas, where we covered more territory but with less points of contact. So, we course corrected and focused on following up with MQLs in Dallas. Quite rapidly, we saw their conversion rates rise to those of LA.
So what does this mean for you? No matter what research tactics you implement, you will find that combining real-time analytics with historical information about your market can help you unearth surprising opportunities and better understand your prospect's state-of-mind.
Put Your Sales Data Analytics Strategy in Place
We haven't even scratched the surface of possibilities when using analytics to drive sales — like optimizing your messaging strategy, allocating budgets, and even recruiting the right talent for your sales team. However you choose to leverage your data, make sure it answers the question of "what next?" when making all of your sales and marketing decisions.
At MarketLauncher, we devote an entire team to studying our data analytics and those of our clients. We blend market research with data science to refine strategies and improve decision-making. If you are looking to explore new markets, personalize your outreach, or take a new approach to your outbound sales strategy, a 6-month pilot could lead to tremendous wins for your business.