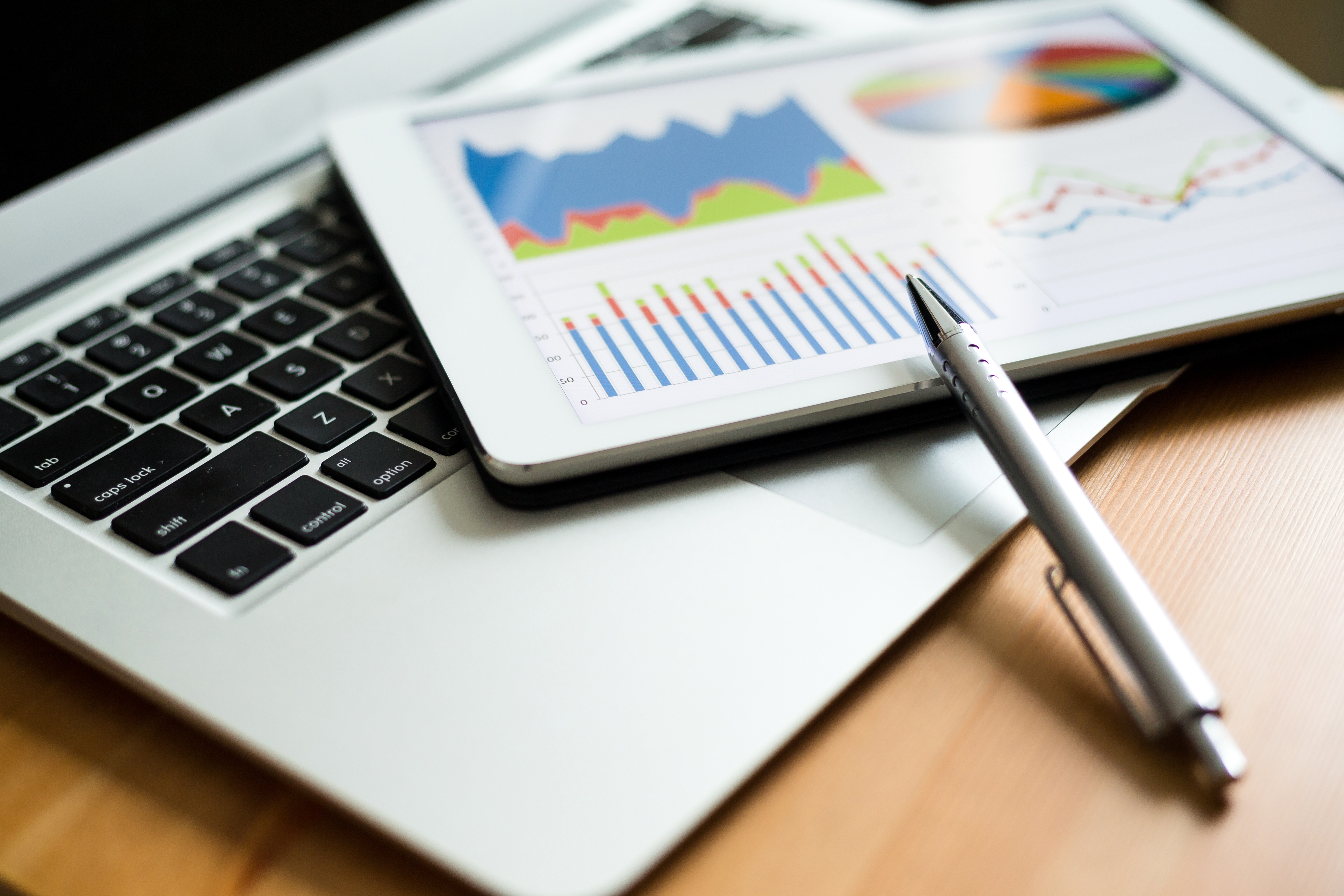 It's no secret that companies backed by funding need to get to market — FAST. That means generating sales, lots of them, to build market presence and establish a return on investment.
Easier said than done. Firms funded by investors need rock-solid market data in order to make strategic decisions and rapidly build a qualified sales pipeline. Qualified is the key word here. A high volume of sales meetings doesn't equal closed deals. The real metric is how many of those prospects in a company's pipeline actually have potential to close, and will help them achieve market penetration in an efficient and cost effective way.
How can you build a qualified sales pipeline? We've got some insight and a historical track record we're excited to share on how your company can penetrate the market at an accelerated pace.
Keys to
Market Penetration
The biggest challenge for funded companies is capturing market share as quickly as possible to meet demanding sales goals set by investors. How to tackle this challenge can present a bit of a conundrum: without enough sales resources, you can't generate qualified leads and close deals, but you're hesitant to make more sales hires without truly understanding the market potential.
Arming your existing sales team with bandwidth to generate more sales activity, and using data to quantify market potential, can play a pivotal role in expanding market growth.
Get a Clear Picture of the Market with Data Intelligence
When sales goals are looming, it's tempting to think making another sales hire is the right move. But a hire may not always be the answer, and it's hard to make informed decisions without fully understanding the market. Now is the time to minimize your risk and leverage your existing sales team.
Companies need quantifiable data to justify making their next sales hire.This means gathering detailed data on the market to see if there's room to create a larger sales pipeline. A hasty hire can be disruptive to growth and may result in a loss in the long run.
Increase Sales Bandwidth
More market opportunities mean more bandwidth for your sales team. The more qualified leads a sales team has to work on, the more likely they are to consistently build the lead pipeline and win new deals. Getting those leads starts with collecting data on the target market to understand the profile of the right decision makers, their defined needs and how best to reach them. By developing a high volume of qualified prospects in their sales pipeline, funded companies can address challenges and make smarter decisions for faster returns.
Let Sales Focus on Closing Deals
Sales teams often don't have all the resources they need to truly capitalize on market potential. Expanding in the market takes time, research and ongoing effort. If the sales team isn't well-equipped, their work could be wasted following up with leads that aren't right for the company or simply not yet ready to buy. For smaller teams, the choice comes down to prospecting versus closing. One or the other has to drop, and usually prospecting gets put on the back burner. Yet without prospecting, the pipeline can quickly dry up which keeps your team from creating an ongoing predictable sales process.
So how can you better understand the market to determine your next move, and leverage your sales team to close deals while still generating an ongoing pipeline of qualified prospects? Working with a B2B prospecting team with a track record of success helping investors maximize their return by helping drive market penetration.
Building a Qualified
Sales Pipeline
Closing sales deals is all about talking to the right people, at the right time, who have a need for your product or service. How do you find these decision makers? It starts with market research to define a company's total addressable market.
Step 1: Market Research
Market research is the foundation for strategic decision-making. To get to market quickly and maximize ROI, you can't waste time engaging with the wrong sales leads. Collecting market intelligence lets you focus efforts on the right accounts and decision makers for the best ROI.
Investing in market research allows you to define the total addressable market, creating better understanding of what's needed to get your sales team in front of the full scope of potential customers. Market research also gives critical insight into the needs and pain points of a target market. This knowledge helps sales teams understand what potential customers are looking for, so they can finesse their messaging to resonate with prospects' needs.
Step 2: Outreach and Lead Development
Once you know your target market, it's time to start building that audience. With targeted outreach, companies can begin a meaningful dialogue with potential prospects, introducing them to a product or service through direct phone calls and email.
The goal is to build up a relationship and trust through personalized messaging. Through consistent, content-based outreach, you can nurture leads further down the sales pipeline. Developing these qualified leads takes systematic work, but ultimately leads to greater returns. Leads that are created from "educated buyers" are more likely to engage in the sales process and convert to an opportunity.
As a result, the sales team can focus their effort on pre-qualified leads that show the highest chance of turning into a sale.
Step 3: Personalized Follow-Up
80% of sales are made on the fifth to 12th contact. How often do sales people engage in that much follow-up? Rarely, if ever. It takes more outreach than you think to turn a lead into a booked sales appointment. To build a qualified sales pipeline, consistent, personalized follow-up is a must.
Step 4: Ongoing Analysis and Reporting
Finally, the metrics from your outreach campaigns are an excellent source of insight for optimizing your sales pipeline. Based on the data, you can see what messages are generating the best response and calibrate future messaging to get the best returns. Meaningful reporting and analytics gives you actionable, strategic steps forward to optimize your campaign to get more qualified leads into the pipeline.
In today's world, getting to market faster means getting in front of the right buyers based on strong market research and creating a plan for nurturing decision makers into qualified sales leads.
Let's Talk Results: Real-World Companies Seeing Accelerated Growth
At MarketLauncher, we have extensive experience helping companies develop qualified sales pipelines to expand into new markets. It's what we do.
My historical experience with MarketLauncher is that they have the expertise to build a qualified pipeline – their work allows us to cast a wider net of opportunities and instantly create more sales bandwidth.

— David Fedor, President and CEO of Ground / Water Treatment & Technology
Here are a few examples of real-world companies who accelerated their growth with focused sales development.
Market Penetration
on a Timeline
One of MarketLauncher's earliest clients was a tech company bringing a new governance, risk and compliance (GRC) management software to market to help companies comply with Sarbanes Oxley. Speed to market was critical so they partnered with MarketLauncher (ML) to help drive prospecting activity.
Within 18 months, the ML team had reached key executives at 48% of the total addressable market, translating into 192 qualified sales meetings. By helping the client's sales team build a qualified sales pipeline, ML was able to drive high market penetration in a finite period of time.
This activity helped create $28.8 million in potential new revenue in the client's sales pipeline. That level of market presence was attractive to strategic buyers, and our client was acquired by Wolters Kluwer Financial Services.
A Predictable Sales Process to Drive Growth
In 2008, ML started working with a leading provider of on-demand mobile workforce management software and hardware solutions. To drive more sales, the client needed a better understanding of their market and key demographics. The ML team established reporting to closely track campaign metrics to see where the prospecting activity was gaining the most traction.
Within 6 months, the ML team had enough data to provide an analysis on where the client's offering and message was gaining the most traction. This allowed the client to strategically shift resources to the segment of the market where they could establish the most predictable model for growth.
Within two years, the client closed a $5 million deal, the largest in its history, from a lead developed by the ML team.
There are two things more than any other that set MarketLauncher apart – their metrics-based approach and their ability to translate those metrics into meaningful reports that provide concrete insights.

— Senior VP of Sales and Marketing
Over the course of four years, the ML team secured over 500 meetings for the sales team, creating a qualified sales pipeline of opportunities, which closed at a consistent rate of 33%.
After securing a significant client base in the middle market, the client was acquired by Telogis in July of 2012. According to the CEO of Telogis, this was a strategic acquisition to broaden their customer portfolio with greater reach into small- and mid-sized markets.
Targeted Lead Generation to Grow a Qualified
Sales Pipeline
MarketLauncher began working with a technology company dedicated to streamlining the process for ordering genetic testing. The client needed a resource to provide leads for the sales team. The SVP of Businesses Development heard about MarketLauncher through his relationship with a private equity firm who had funded one of his previous companies.
ML built a list of lab directors, finance execs and hospital administrators to target at a cross section of mid- to large-sized hospital systems, children's hospitals and academic medical centers. Through steady outreach, the team identified and reached decision makers and booked meetings when need, interest and timing aligned.
MarketLauncher exceeded my expectations, exceeded all goals and did so in support of a very complex hospital genetic testing software sale. Appointments led to opportunities which led to new contracts.

— SVP Business Development
Almost immediately after kicking off the pilot program, the ML team began booking appointments with qualified sales leads. Over the course of the pilot, the sales team's calendar was filled with regularly scheduled meetings, and by the end of the pilot program, the ML team achieved 125% of the original sales appointment goal.
Weekly reporting sessions gave the client full visibility into progress, and the ML team functioned as a seamless extension of the company's sales team. The SVP felt that MarketLauncher's process and analytics far exceeded what they could do in-house and provided the insight they needed to understand the addressable market.
Reaching the Market with a Complex Sale
Companies funded by private equity or venture capital are often bringing something new to the market, which brings some complexity to the sales process. A strategic sale goes beyond comparing features and pricing. When a product or service is new and innovative, decision makers don't always know that a solution for their need or pain point is available. This means that oftentimes the prospecting activity requires educating the market and building trust.
Establishing thought leadership requires a consultative approach that starts very early in the sales process. Communication at the top of the funnel is best driven by someone with subject matter expertise who is able to leverage the benefits that set your company apart when engaging with potential buyers.
Through market research, the ML team will identify the decision makers who need your product or service and use targeted outreach to introduce them to your company. Personalized lead nurturing moves prospects further down the sales pipeline. We set up meetings with qualified leads who show real potential to convert.
We make getting to market quickly more efficient. At ML, we have the technology, talent, process and analytics in place to rapidly begin research and data collection and to keep up with ongoing reporting and analysis. Our goal is to work alongside a company's sales team to drive results. No need for costly hires. We're here to work as an extension of your existing team.
In the end, what we all want to see is the biggest return on investment possible. By using data to make strategic decisions and nurture leads further down the sales pipeline, companies can see more closed deals in less time while meeting ambitious sales goals.
We know the challenges you're up against and how to handle them. Schedule a meeting with us and let's talk about what we can do to help you achieve accelerated growth.