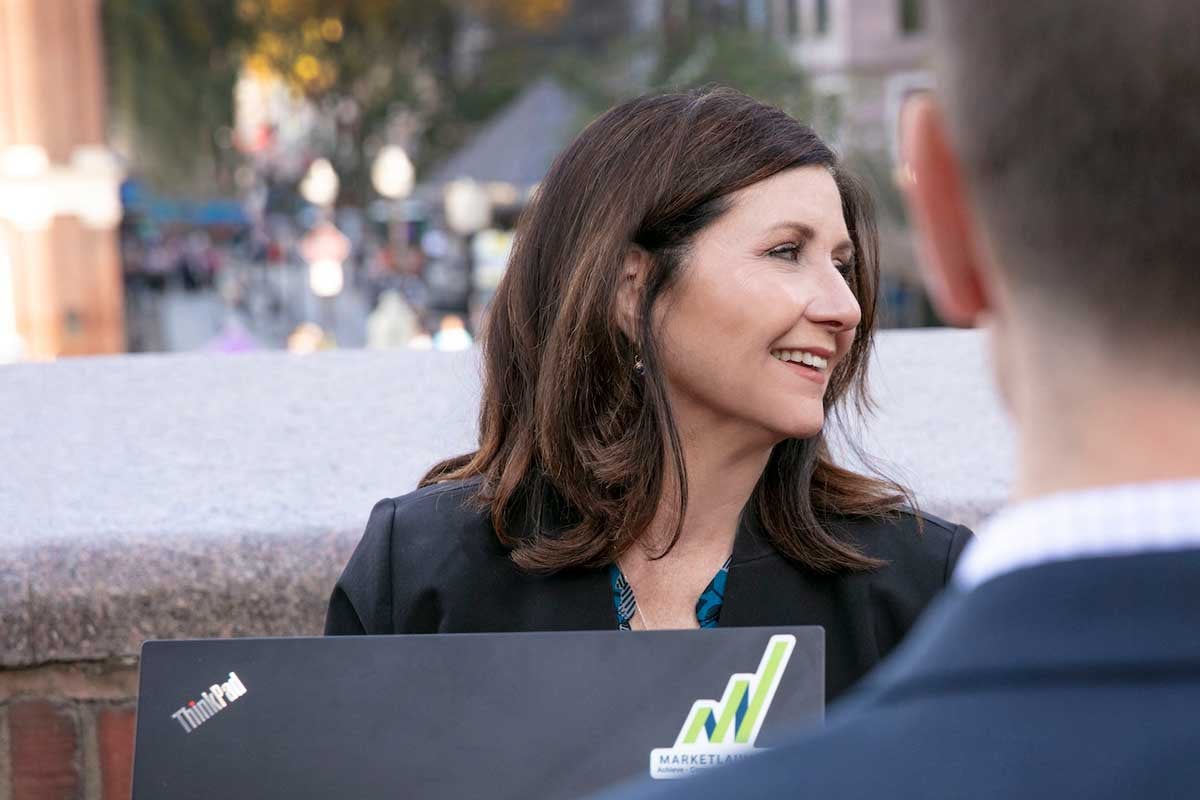 A win/loss analysis program is an essential part of any sales strategy, especially if you are a B2B company and your sales process is complex. It requires intentional outreach to the right stakeholders and objective data analysis to provide the most value.
An effective strategy will result in actionable intelligence you can use to make decisions regarding your process, product offering, pricing, and market positioning, all while creating a customer-oriented positive impression.
What is a Win/Loss Analysis, and Why is it Important?
A win/loss analysis (sometimes referred to as a "Post-Decision Interview") is a systematic program for understanding and influencing the success of your sales efforts. It is an essential component of an ABM strategy as the intel collected helps provide a 360-degree view of a target account and all your interactions, whether successful or not. In addition, a win/loss analysis affects audience development and prospecting initiatives.
A win/loss analysis is the process of studying past business deals to evaluate why sales opportunities became wins and losses. The insights garnered from this type of analysis can be instrumental in growing your business and increasing revenue.ZoomInfo
Sales cycles are often long and resource-intensive. A win/loss analysis ensures that you gain full value from your investment, even regarding opportunities that do not result in a sale. Data is collected directly from your buyers and lost prospects. This data helps you better understand why your sales team is securing or losing deals and gives insight into your company's position in the marketplace and how your offering compares to your competitors.
Ten Reasons for a Win/Loss Analysis
Spot trends in your win rate early so that you can take corrective action if necessary
Strengthen future positioning
Better understand buyer behavior
Detect new competitors on the scene (and collect competitive intelligence)
Uncover gaps in your offering, including the need for new products, services, or functionality (and help prioritize development)
Validate areas where your marketing messaging, and content is working (and where it isn't)
Identify where additional sales team training may be needed (or sales strengths that you can leverage)
Solidify relationships with new clients and influence client retention and satisfaction
Improve sales win ratio
Influence your product roadmap
-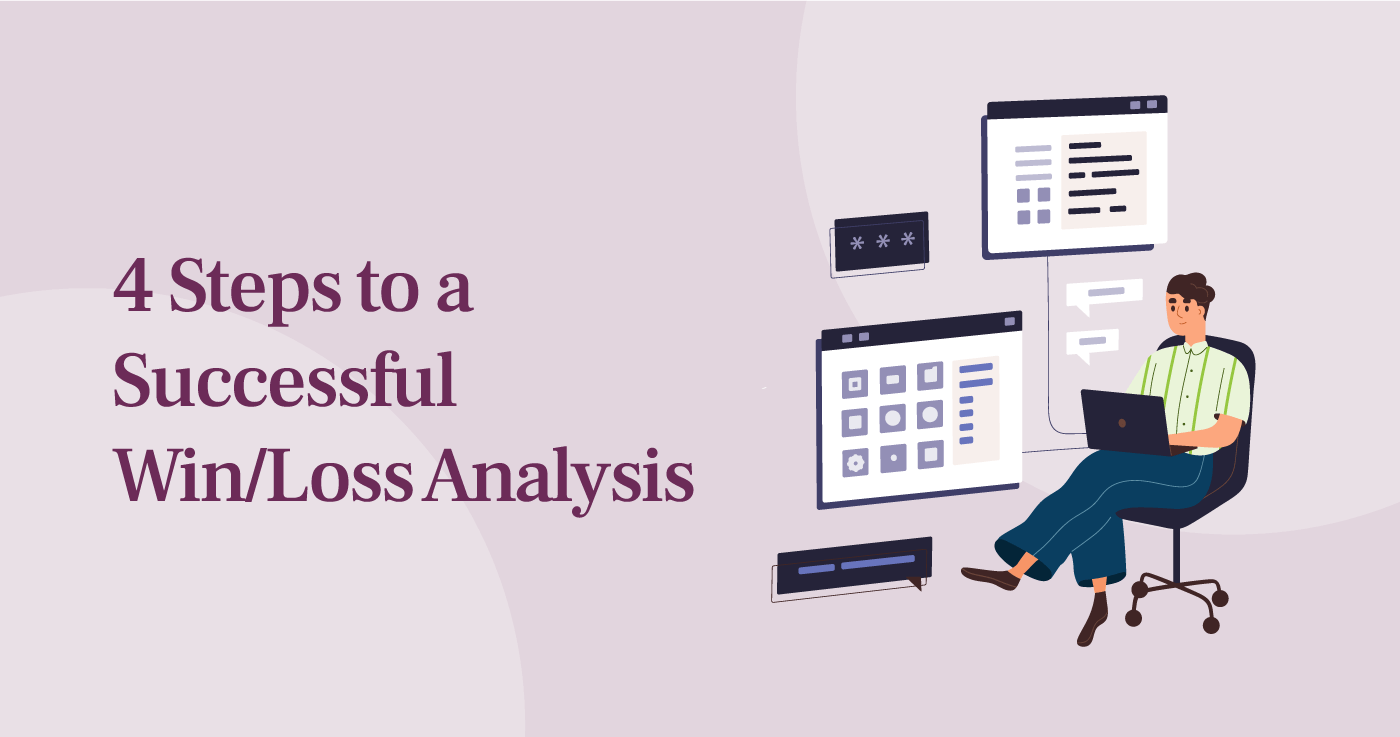 4 Steps to a Successful Win/Loss Analysis
1. Prepare
Before conducting the interview(s), collect data from all stages of the opportunity sales cycle. Most will likely come from your CRM, but you should include a debrief with the sales team members involved to gather their feedback and insights.
Gathering internal data and insights from the sales team is essential. Measured against what the client says, it will help you identify gaps in what you THINK you know versus reality.
2. Engage the Account
Strike while the iron is hot! We suggest interviews be completed ideally between one month and 90 days. We also recommend you keep the discussion to 30 minutes if possible. It's important to interview the individual who owned the final decision and ask for their recommendations for other stakeholders in the organization who might offer a well-rounded perspective.
While the sales lead can make an introduction, it is generally best that a non-sales or neutral person conduct the interview. Interviewees (especially in loss situations) may be hesitant to share important feedback with the person who was directly involved in a sale. You will get the best results from interviewers who understand the industry and are experienced speaking with all levels, especially senior executives and the c-suite.
According to Pragmatic Institute "The odds are stacked against most organizations that are trying to internally conduct post-decision interviews. Several tendencies contribute to this problem: difficulty in achieving objectivity; inaccuracy of self-diagnosis; lack of continuity metrics; discretionary priorities of conducting win/loss analysis."
"As a neutral third party, we have an advantage in engaging executives. My role is to encourage the interviewee to give productive feedback (the bad and the good) that allows our client to understand what their customer is truly thinking. It's been my experience that clients are more willing to offer constructive criticism when they realize they are talking to an objective 3rd party."

Joanne Strobert, Executive Interviewer
3. Analyze the Data
Drill down and analyze the data by comparing responses across multiple segments. This may include analyzing the responses based on the product or service offering sold, the sales team involved, industry segment, buyer persona, and the competitors considered.
Calculate your win/loss ratio (won opportunities divided by lost opportunities) and dig into your data to understand what may be impacting it (pros and cons). This is a vital metric as a downward win trend will be an area you will want to correct as quickly as possible.
4.
Act on the Findings
This is where your investment in a win/loss analysis program achieves an ROI. Unfortunately, it can also be the place where companies fall short. Be sure to listen to what your data is telling you.
Provide a report complete with your findings and recommendations to all relevant business units (not just sales). Bring all relevant personnel together to discuss the results and identify action items and next steps.
"Reports are suitable as a communication medium, but they are seldom read. As such, PowerPoint presentations are a better venue in enabling contextual questions to be asked that may be known by the interviewer but may have gone overlooked during the findings assessment. " Pragmatic Institute
"…when I re-interview someone who has offered criticism in the past, and they tell me that things improved, I always feel a sense of accomplishment and relief knowing that they were heard and that they and our client benefited because of it."

Joanne Strobert
Real-World Examples of Win/Loss Analysis Benefits
Influencing Company-Wide Initiatives
ML implemented an ongoing win/loss evaluation program on behalf of an auditing firm. Each year, the ML team interviewed all recent new client wins and losses, aggregating all the key findings into market intelligence reports which compared and contrasted each year's data. The client used these results to establish new annual initiatives to impact brand perception and new business acquisition rates.
Spotting Trends Early to Accelerate Growth
A niche-industry provider of a technology solution designed to manage finance and operations engaged ML to conduct win/loss analysis services over a 10-year period, interviewing new clients as well as lost prospects on a quarterly cycle. Upon completing each cycle, ML provided a report with detailed findings used to accelerate growth. In addition, an annual comparison of the aggregate data was provided to identify trends and improvements benchmarked and monitored.
Win/Loss Analysis is an Important Component of your Voice of the Customer Program
We hope we have helped you better understand win/loss analysis and why it is essential, especially as a tool to impact sales results. Our Voice of the Customer brochure contains more information and client examples, including the types of questions we typically ask.
If you have questions about how best to implement a win/loss analysis program, feel free to reach out to us. We would welcome the opportunity to speak with you!
TIP
Re-engage. We are surprised by the number of times companies ignore stalled or lost deals. If a deal falls out of the funnel for whatever reason, always re-engage. Perhaps the timing changed, or budget was an issue. Or, maybe the competitor the account chose fell short of expectations. The point is, stay connected. Use a predetermined schedule. There is no magic formula. You just have to find the balance of staying in touch just often enough to make sure they don't forget you.