Build the Right Audience of Decision Makers Across Your TAM
MarketLauncher takes a Strategic Outbound approach to verify the right audience for your offering. Our seasoned sales and marketing specialists identify the accounts within your target market and verify the potential decision makers, influencers, and stakeholders through personalized outreach. As part of our process, we create messaging tailored toward what will resonate with your buyer and share your thought leadership content to build trust and awareness of your brand.
The result? You have an audience that becomes a leverageable asset to drive better outcomes across all marketing and sales efforts.
The Diamond Approach to Prospecting & Lead Generation
Strategy, Reporting, Messaging, Execution
At ML, we believe there are four cornerstones of every great sales program. We call it the "Diamond Approach," and we apply it to every service we provide, including target market audience development which is the backbone of prospecting and lead generation.
The Diamond Approach Focuses Experts from Across ML Practice Areas On Your Project
Reporting: Account Operations, responsible for the reporting and focused on the data.
Execution: Specialist Team, responsible for the execution and focused on the intel.
Messaging: Marketing Communications, responsible for the messaging and focused on the market reaction.
Strategy: Client Services, responsible for the strategy and focused on the goals.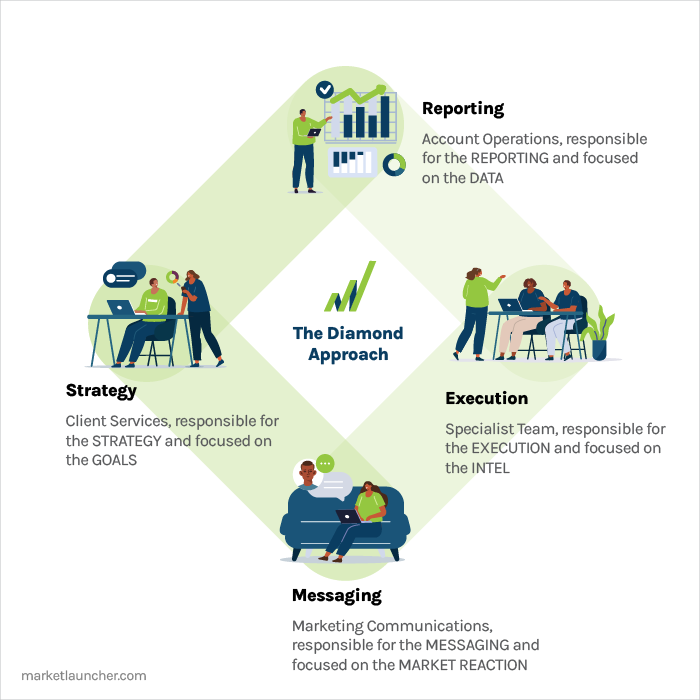 In combination with the Diamond Approach, our industry-leading Strategic Outbound Sales Methodology ensures you engage with the right individuals at the right accounts. This lets you share your content and marketing message with the right people and in a way that is relevant and builds trust.
7 Steps to Your Total Addressable Market
Identify your ideal client profile and buyer personas.
Identify target accounts within your total addressable market based on the client profile.
Using a trusted data source, build a list of suspect contacts based on key titles that align with your buyer personas.
Identify your best content that speaks to pain points and is best used to educate new prospects.
Craft messaging that will be relevant to your audience and will position you as a trusted source of information.
Begin multi-channel, multi-touch outreach to verify contacts, engage and begin to build awareness.
Monitor reaction to your outreach and pivot based on what you are learning from the data.
The result? A database of verified decision-makers at your target accounts. This becomes a leverageable asset you can use to maintain communication that keeps your brand top of mind.
Strategy
ML's seasoned sales and marketing professionals work with your team to understand your company, your offering, and the market that you are targeting. We analyze your ideal client profile and build a list of accounts based on key criteria. We can also review your current database of leads and compare against a master list of your ideal customers to identify gaps.
Once we've built out the target market, the ML team will perform strategic outreach to verify we have the right individuals identified as prospects, updating the original list as we navigate through each organization.
What Makes ML Different? Our talented people.
Sales and marketing professionals with an average of 15 years of industry experience in client-facing roles.
Data scientists skilled in developing your audience and spotting trends that influence sales strategies.
Content curators who build compelling sales messaging that helps open doors and build trust.
A 100% remote workforce which allows us to hire for talent, not location.
Messaging
At ML, we craft the messaging that our team will use in phone and email outreach. We take a personalized approach to ensure our talking points have a high relevance to our target audience and that we are pushing out valuable supporting content to educate and inform the reader. We then customize and pivot that messaging based on the responses received throughout our engagement.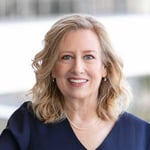 "I have a background in healthcare and technology from my previous employers, IBM and NCR. My role with ML keeps me current with all the latest advancements, fulfilling my need for continous learning and improvement."

Jennifer Aldinger

Sales Manager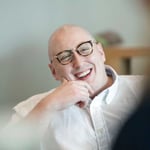 "I apply my writing skills to break down complex thoughts and ideas into simple language designed to engage and encourage activity between ML, our clients, and their prospects.

"My ultimate goal is to arm our team with compelling talking points that allow them to have strategic conversations and draft emails that support their calling efforts. If I am successful, the ML team is successful, which means our clients will be successful. It's a win/win/win."

Stephen Kirkpatrick

Senior Sales Content Manager
Execution
The ML team has deep experience using a strategic outbound approach that includes multitouch, multi-channel outreach, and engagement. Our team members are adept at asking the right questions to uncover and confirm the best list of qualified sales prospects possible.
The result? This verified audience becomes a corporate asset that will drive better sales and marketing outcomes and support all of your revenue generation programs.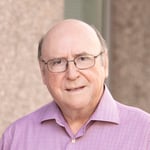 "After retiring from a long career in international banking, ML affords me the perfect opportunity to apply that experience in a meaningful way. ML's clients benefit from my experience having worked in senior positions with RBC and Eurobank as I know how to speak the language of the decision makers our clients are trying to reach."

Jim Thomson

Senior Market Research Specialist
"I am very happy with the results that we've seen with ML which help us better understand our market. They help us better understand how to target and message our offerings to our potential customers." Managing Director

Technology Consulting Firm
Reporting
We provide data analysis and reporting as a core element of every program. The ML team captures intel throughout the project. This data will help us better understand the true scope of your addressable market and will tell us what is working and what is not, which signals when a pivot in the approach may be required.
Every ML client receives real-time access to a personalized, private, and secure HubSpot dashboard accessible to your entire team. The dashboard contains all the data collected from every connection and provides visibility into who is engaging, what they are reacting to, and how the message and content is performing.