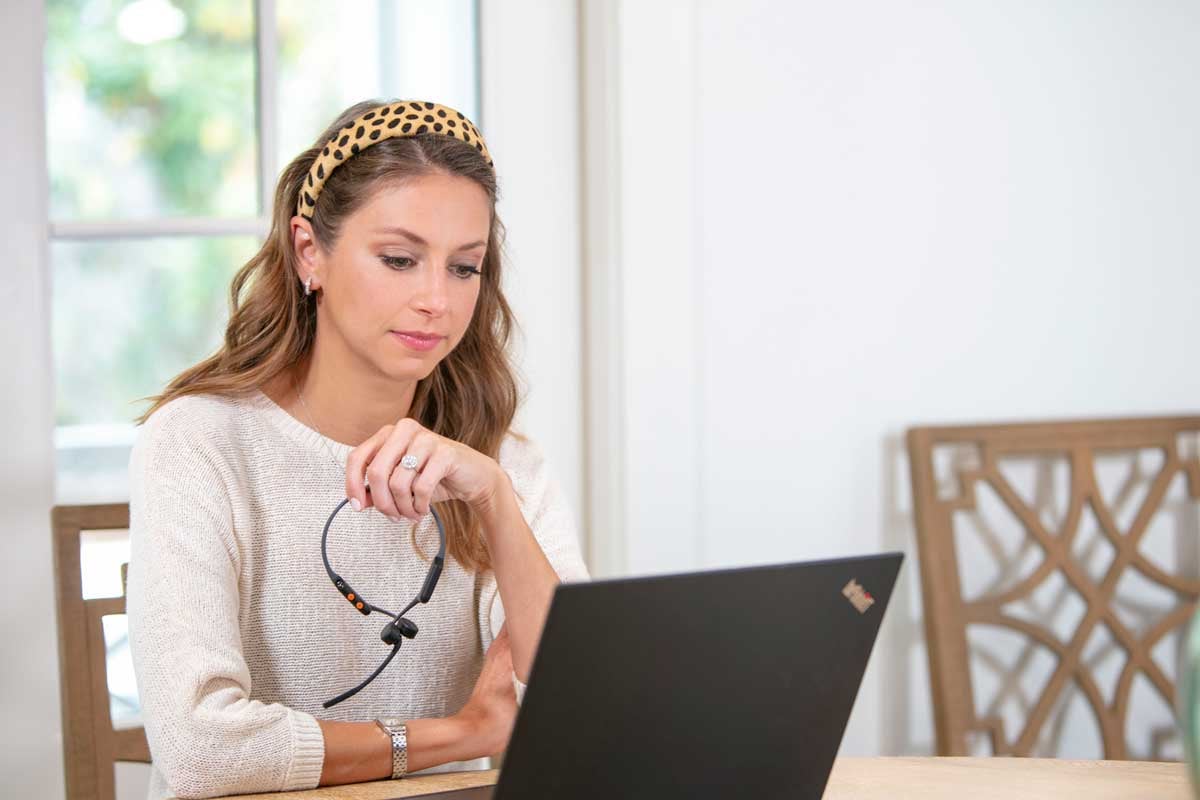 4 Step Action Plan to Achieve Sales Target Goals
An old Chinese proverb states: "The best time to plant a tree was 20 years ago. The second-best time is now." How true this is when it comes to achieving your sales goals. When you have a complex product or service that requires a long sales cycle, it could take nine months to a year for leads to turn into active buyers.
If you're behind on your sales goals, there are a few things you can do to catch up before the year is up. But even more importantly, you can implement a few practices today that will prepare you for success and ensure you don't fall behind again.
Step 1:

Identify Why You're Not Hitting Your Sales Target
When you recognize that you're not reaching your KPIs, it's easy to point fingers – at individuals, at process, at yourself – but any chance of resolution starts with an honest analysis of what went wrong and what went right.
It's as simple as looking back on your strategic goals, the plan you set to achieve them, and the tactical steps it takes to get there. Perhaps you don't have the right marketing resources, or you haven't completely defined your addressable market, or maybe you're wasting too much time on unqualified leads. Your plan may have included reengaging former prospects, introducing a new product, or targeting a new market. In order to carry out that plan, your sales team needs to make a certain amount of calls per week in order to book meetings that lead to proposals and closed deals. In support of those efforts, your marketing team must create new content every month to share and a regular cadence of email outreach.
Monitor Goals
When you break up your goals into granular expectations and set weekly and even daily goals that you regularly monitor, it becomes easy to identify the weak spots in your process and make adjustments to fix them.
Perhaps you're not creating the right marketing resources to sell, or you haven't defined your addressable market, or maybe you're wasting too much time on unqualified leads. From process to people to tools, a routine analysis of your performance provides full visibility into what needs to change before it's too late.
As an example, at MarketLauncher we meet internally on a bi-weekly basis to check in on our KPIs and where we stand. That includes our renewal rate, new business opportunities, sales team performance, and even email metrics. Each element has its own goals that play a larger role in achieving our yearly objectives.
In addition, quarterly reviews allow us to take a retrospective look at our activity as a group, and regular one-on-one meetings with individual team members ensure that everyone is an active part of the sales engine.
Step 2: Bootstrap a Sales Strategy Plan for the Rest of the Year
The truth is, if you are behind on your sales goals as we approach Q3, then your focus should really be on preparing yourself for next year. But, there are a still a few things you can do to recover. It's time to tighten up the screws on your execution strategy and spend your time wisely. Focus in on those prospects who are actually progressing and really pay attention to what is working for them.
What is an Outbound Sales Strategy
An Outbound Sales Strategy is a plan that helps Sales Executives meet their goals for outreach by establishing clear objectives, quantifying actions, and measuring KPIs. The documented plan keeps everyone aligned in their messaging, approach, and process.
This is also a great time to reengage old prospects for quicker opportunities. Keep them informed with regular thought leadership content, track their engagement and motivations both on your CRM and their social media, and proactively follow up when you notice something has changed. Your FANs are the people most likely to refer you to someone else, so nurturing them should always be high on your list of priorities.
Finally, in an attempt to "work smarter, not harder," you should evaluate what you are doing now and work backwards. What is currently in your opportunity pipeline? What do you see potentially closing in 60 to 90 days or through the end of the year? What did it take to get there? Recognize your conversion rates. How many calls does it take to book a pre-qualified meeting? How many meetings go to proposal? How many proposals move to closure?
Again, when you break your goals down into daily activity and more specific metrics, you can efficiently execute tasks without panicking about the overall numbers. And, you can better coach your team to set their own daily expectations.
Step 3: Understand the Customer Buying Process
The best thing you can do for your business today is to prepare for the long-term future, and that means building a model for sales growth that you can keep using year-after-year. The following is a breakdown of where your prospects may likely be in the buying process and what you can do at each stage.
What Prospects are Doing in Q1: Kicking Off the New Year
What you can do:
This is a hot time for prospecting. Decisions-makers are generally optimistic about the new year and want to start off strong, so they're hyper-focused on their goals.
Prospects are the most open to introductory meetings during this time when they are visualizing the future of their business. Check in with who you have been nurturing the past few months and see if they're ready to talk.
Remember, your goal at this stage is to not fall behind again, so keep monitoring your metrics. Look at the last half of the previous year and how it has impacted Q1. If you end Q1 without reaching your sales goals for the quarter, act now to make quick shifts before you've missed the golden period for optimization.
What Prospects are Doing in Q2: Feeling the Pain
What you can do:
The dazzle of the new year has faded and their initiatives are well underway, so they're likely to start seeing pain points emerging. You can capitalize on these challenges and become part of the solution.
At this point, you have hopefully been communicating with your prospects for the past few months and should have a good understanding of what they are facing. Find ways to proactively bring solutions and best practices to the table that they can use right away.
Chances are you are also feeling pain points of your own and have a clear picture of the challenges that the year will bring. What can you change about your goals, process, or execution before it's too late again?
What Prospects are Doing in Q3: Maximizing & Planning Budgets
What you can do:
Don't get discouraged by the summer slump. Keep up with your sales cadence of multi-touch outreach and you may catch the windfall by end of year or early next.
While it's on their mind, use your conversations as an opportunity to learn what prospects are budgeting for next year. What challenges do they expect to face and how do they plan on overcoming them?
Use this time to create content that you can leverage for the rest of the year. Companies are eager for best practice tips and guides that they can share with the rest of their team, and it's a great way to get your foot in the door.
What Prospects are Doing in Q4: Developing Goals
What you can do:
Find out what those goals are and how you can help achieve them. If you can be part of their goal planning you're more likely to be part of the execution.
In some cases, companies have residual budget dollars that they're looking to spend before the end of the year. Get those low-hanging fruit while you can and prove what a long-term relationships can achieve.
November and December are great months for audience development and cleaning up your database before the end of the year. You'll feel refreshed to start the new year with a list of qualified prospects.
Final Thoughts
While you may not get exactly where you want to be this year, it's never too early to start preparing for your future goals. Open the doors of communication between your sales and marketing teams and make sure that your goals are engrained across the organization.
Take a look at the resources you have available and determine if your internal team alone has what it takes to achieve your goals. You may find that outsourcing part of your sales strategy could accelerate your pipeline and give your team the space to focus on what matters most – closing deals.
MarketLauncher has over 20 years of experience helping companies across various industries achieve their sales goals and strengthen their sales process. As an extra support to your sales team, we can deliver qualified prospects into your hands, help you break into new markets, and rethink the way you connect with your audience. If you're ready to start preparing for a successful year, get in touch.