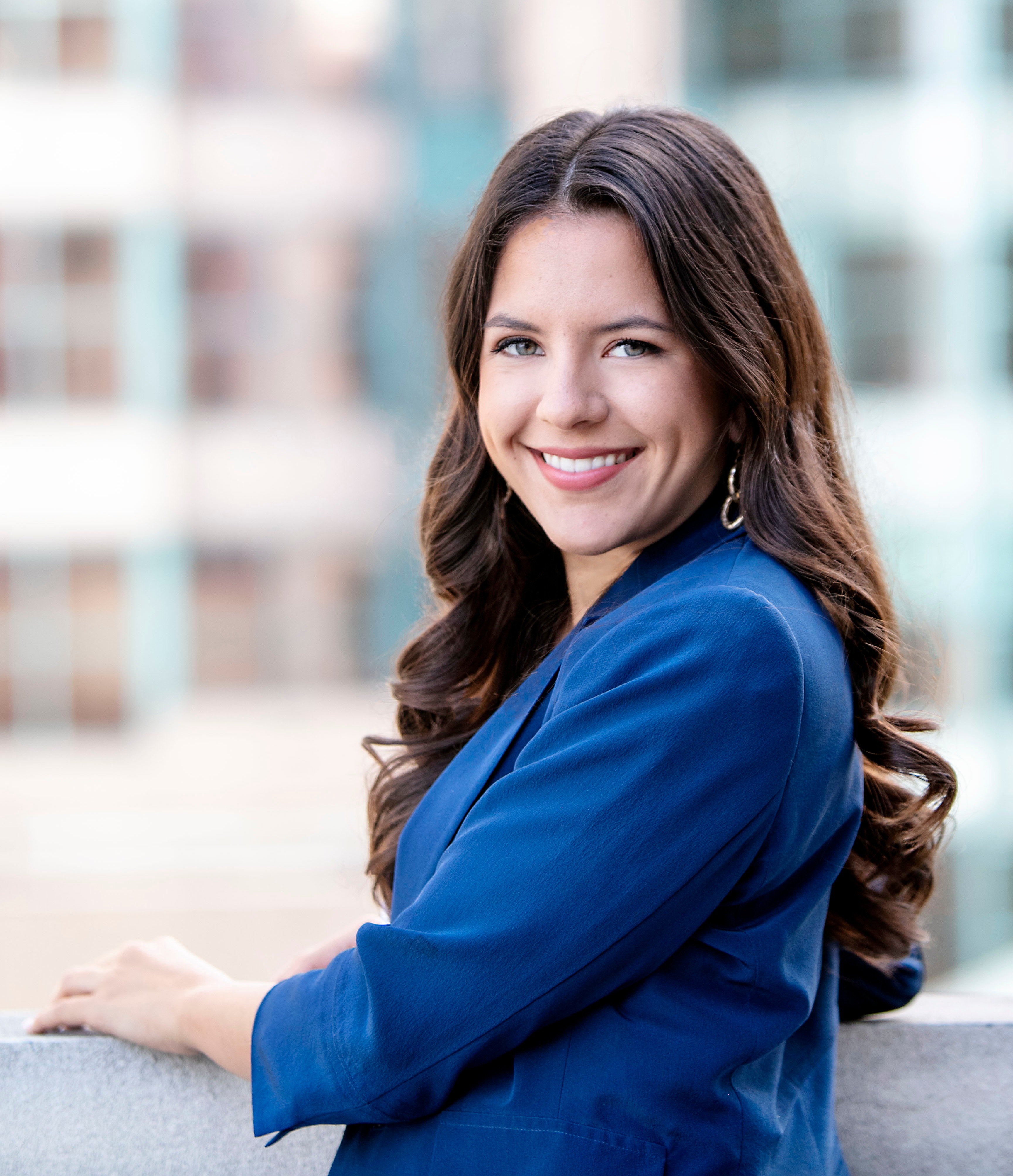 Ariel Rivera
Manager, Marketing Communications
A content strategist with a finely-tuned ear for great copywriting and a passion for brand storytelling. Ariel works with clients to build integrated messaging strategies that drive prospects to action.
Always focused on optimization, Ariel meets regularly with clients and ML sales specialists to gauge market response, enhance the messaging

approach, and

move leads deeper into the sales pipeline.

When she's not planning and writing email campaigns, she steers

MarketLauncher's

brand and marketing efforts

-- including writing our monthly blogs

.

With a background in content marketing

for technology and design

, she understands how to use content and copywriting across a

ll

platforms

and mediums

to engage potential buyers.
Ariel enjoys working with a variety of brands and industries to capture voice and tone while clearly articulating value propositions – all with the goal of driving growth for our clients. From initial phone call scripts to bottom-funnel targeting, she is there every step of the way to ensure that our client's message resonates with C-level decision makers.
Her fascination with content marketing and copywriting began even before she graduated from Rollins College with a degree in Communications and Public Relations. Her early years of experience were spent managing brand strategies for digital marketing agencies and their clients. She now specializes in email and script writing for B2B organizations managing complex sales – and she will always have a special place in her heart for writing thought leadership blogs that cultivate meaningful relationships with readers.